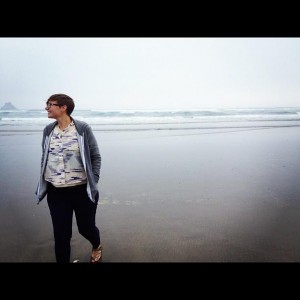 Congratulations to Mary Elizabeth Johnson on being chosen Annie's Nannies November Nanny of the Month!  Mary Elizabeth was hired as a summer nanny by an ANI family who had this to say: "Mary Elizabeths' approach is to inspire children through mutual respect, gentle reminders and discussion."  This fall Mary Elizabeth was hired into a long-term Family Assistant role!
When asked about her favorite holiday activity with children, Mary Elizabeth replied: "My absolute favorite thing to do around the holidays with children is take a walk and look at all the decorations! It's a great excuse to just take a stroll around the neighborhood or pop into a nearby store. The kids love seeing all the lights and creative decorations and the best part is, it's totally free! You can also make a game out of it, like on Halloween, we went around the neighborhood on a pumpkin hunt! We counted all the pumpkins we could see and it was a fun and great way to keep the kids engaged."
Congratulations Mary Elizabeth and thank you for representing ANI in the community!