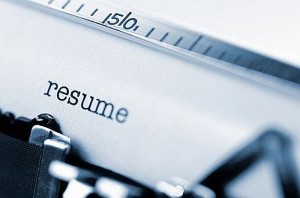 Working as a nanny should mean never having to do paperwork! Unfortunately, that is not the case when looking for a new nanny position. Your resume represents your work history, your professionalism, and in some cases may make the difference between receiving an interview and not.   Here are several helpful tips for creating a good resume:
Contact Information:

Make sure your full name, phone number, email address (only put this if you check it regularly), and home address are at the top of the resume and in a large enough font size to stand out.

Objective:

If you have an objective statement, make sure it is relevant to the positions for which you are applying. (For example: Seeking a full time nanny position with a family where I can utilize my experience and skill set.). If you are applying for several different types of childcare positions (i.e. nanny, preschool teacher, daycare), make sure you create a separate objective/resume for each position or else leave this section off the resume entirely.

Qualifications/Skills:

This is typically a bulleted list at the top of the resume that quickly outlines what unique qualifications/skills you possess that set you apart.  Try to focus on the unique skills, personality traits, and experience you have rather than the standard "good communicator, " or "excellent multi-tasker," that is usually seen.  Are you really good at working with a certain age group and their developmental needs? Do you have amazing craft skills?

Professional Childcare Experienc

e:

Obviously the most important part of your resume.  The old rule that a resume needs to be only one page no longer applies

.

Include ALL relevant childcare positions, no matter how old or if you still have the reference.  By showing your complete work history it gives a clear picture of your experience level and professionalism.
List positions in REVERSE chronological order from most recent position to oldest.
Make sure to include the dates you worked, the position held,

the ages of children from start to finish

, job duties, and why the position ended.
For each childcare position, when listing job duties make sure to really detail out all you did. Sometimes this gets overlooked and families are really wanting to see if you've done similar duties to their job.
If you have done regular babysitting for various families, you can lump them together or separate them out.
If there are any gaps in your childcare experience that were filled with other positions, consider separating those positions out under a separate section entitled: Work Experience

Education:

Include secondary and all higher education, training courses such as CPR, and any other continuing education you have pursued.  You may not think a dance or pottery class you have taken is relevant, but families are often looking for well rounded candidates that may have diverse interests to be shared with their children.  Make sure to date your education and note if a degree was achieved.

Other:

You may have a lot of computer skills or have done a lot of volunteering. If so, list it.  Make sure to include anything that will give someone insight into you and what you have to contribute to their family.

References:

Consider developing 2 resumes. One with your references included and one without. If you are going to be sending your resume to lots of agencies or families, you don't want everyone to call your references before they meet you. That may burn your references out.  Also, make sure to contact all your references prior to your job search to alert them they may be getting several calls.  That way they will expect the calls and be able to respond to them in a timely manner.
Sample Resumes and Templates:
If you are having trouble starting the process here are a few links to nanny resume examples:
Personal Touch Career Services example
Also, remember that Microsoft Word has lots of templates that can provide the framework of the resume and you just input your information.
Share with us any resume writing tips that you have learned in the comments section below!