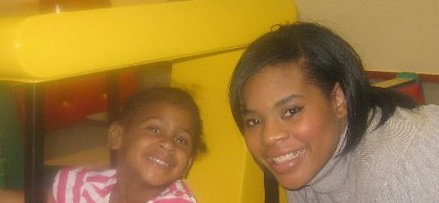 Drumroll please…..our June Nanny of the Month is Jasmine Giles!
Jasmine has been working consistently in our On-Call pool since last September.  She has worked with children of all ages and many families have such positive things to say about her. One parent says, "She is our top choice!" Another family told us how wonderful it was to come home when Jasmine was their nanny and hear their sons' laughter from outside the house. Lastly, one happy mom raved, "We just LOVED Jasmine. [My girls] took to her right away!  She arrived enthusiastic for the job and we will definitely request her again."
When asked about fun summer activities she likes to do with children, Jasmine recalled a time last summer when she was nannying for an 8 and 5 year old.  They found reusable material around the house (i.e. paper towel rolls and clean cans) and then went to the park and decorated their bikes with the recycled material!  Jasmine commented, "It was just a fun activity to get the children to have ownership of their bikes."
Congratulations Jasmine and thank you for all of your hard work!