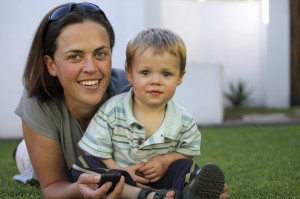 Childcare decisions can be daunting, whether you are a working parent needing full-time care, or a stay-at-home mom looking for babysitters and backup help.   Once you've made the decision as to the type of care, the first step is to interview the care provider.   What you would ask a nanny versus a daycare may be different, but there are some core questions you should always ask.
*REMEMBER: When choosing a childcare provider, your decision should come primarily from "gut-instinct" – not resumes and credentials.
Sample Questions:
1. Tell us about your childcare experience.
2. Why are you pursuing this work OR why did you originally choose this work?
3. Tell me about your experience with children age _________? (your children's ages)
4. What is your philosophy about child development?  (Talk about your parenting philosophy)
5. What is your discipline style? (Talk about your discipline style)
6. Describe a typical day with children age____ (your children's ages).  What kind of activities do you like to do?
7. Describe a difficult situation that you have had with a child and how you handled it.
8. What is your idea of a nutritious meal/snack?
9. What lessons did you learn from your parents about life?  What strengths did you gather from them?
10. What are your fondest childhood memories?