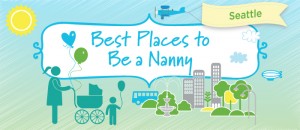 National Nanny Recognition Week (September 22-28) is fast approaching, and the Annie's Nannies team is super excited to share why Seattle Nannies are so fabulous!
Our President/Placement Director extraordinaire Suzanne was recently interviewed by Care.com and asked "Why it's Great to Be a Seattle Nanny" – Read the article here.
Why do you think Seattle is a great place to be a nanny? Let us know in the comments section below or on our Facebook page.