As part of the process to be represented by Annie's Nannies, we ask that all of our Nanny candidates answer twenty essay questions. The questions are designed to gain a deeper sense of a candidate's childcare philosophy and personal experience working with children and supporting families. It's an opportunity for the candidate to speak in her own voice and the answers often become a dynamic narrative that augment the linear format of a typical resume.
We look for heartfelt and thoughtful answers that convey wisdom and a genuine love of children.
We'd like to share answers we think particularly exemplify this!
Nanny Andrea H. answered the following two questions:
Describe a specific time when you positively affected the life of a child.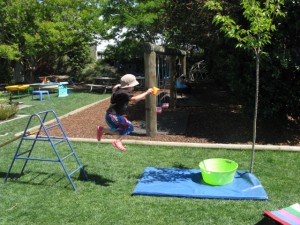 "At the time, I was the part time nanny to a little boy who had just started Kindergarten. He was struggling greatly with the first homework assignment which was to memorize and be able to write his first and last name, home phone number, and address. He had struggled with ADHD, and the parents and I were trying alternatives to medication because he was so young. Sitting down and writing/studying after school was difficult for him, so I devised an alternative plan. I made an obstacle course around the living room and family room with physical movements (running, jumping, somersaults, etc) mixed with stations where he said his phone number, wrote his address on a chalkboard, and spelled his name. We spent the afternoon going around and around the course with me as his coach reminding him of the next step and cheering him on.
When we finished we were jumping up and down and cheering together, and he gave me a double high five and a hug. He told me I was even cooler than his teacher. After a couple days using our new study-course, he was able to say and write his information on his own at school, and was so proud of his achievement!"
Describe a specific difficult situation that you have had with a child and how you handled it.
"The most difficult situation I have had with a child occurred at the park with the 3 year old boy I cared for at the time. He was shy with other children, and usually needed encouragement to play, but that day a little girl really wanted his attention. He was making faces at her and saying "go away." When the little girl was far enough away I asked him why he didn't want to play, and emphasized speaking to others with kindness. He told me he didn't want to play with her because of the color of her skin. Having never heard this kind of talk from him or other children before, I immediately removed both of us from the situation so that the girl and her mother wouldn't hear or be hurt by what he may say.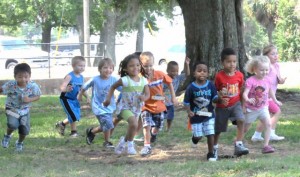 When we got home, we talked about how people's color of skin, hair, and other physical traits do not determine the kind of a person they are, and that our differences are what make the world interesting and beautiful. I provided some examples and talked about how the sun changes his skin in the summer time. When his mother got home at the end of the day, we had him play while we discussed the day. I let her know gently what had happened, and that I knew his words were not a reflection of anything that they had taught him. It was an emotional and difficult conversation, but a very important one. We then discussed how to move forward together to teach tolerance and appreciation for everyone. 
I planned the rest of the week with a multi-cultural theme, and went to the library to find books for children about acceptance of others, as well as books for me about teaching tolerance to pre-school aged children. We were consistent in talking more about the subject as the months went on, and I am happy to say this was never a problem again."
Thank you for sharing these with us Andrea. Well done!