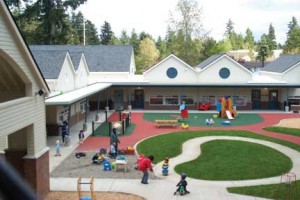 SUMMER and FALL Quarter registration has begun at Bellevue College!  It's time to consider college options for Summer (begins 7/1) and Fall Quarters (begins 9/22).
SUMMER QUARTER CLASSES (begin 7/1) – all Online:
ECED107 Health, Safety, and Nutrition  5 cr
ECED190 Observation and Assessment  3 cr
EDUC115 Child Development  5 cr
ECED100 Child Care Basics 3 cr  (basic 30 hrs course for MERIT system)
FALL QUARTER CLASSES (begin 9/22)
See here for more information and the schedule, and STARS Seminar Flyer
ECED100  Child Care Basics
ECED105  Introduction to Early Childhood Education
ECED120  Practicum – Nurturing Relationships
ECED132  Nurturing Care – Infants and Toddlers
ECED170  Environments for Young Children
EDUC204  The Exceptional Child
EDUC115  Child Development
EDUC205  Introduction to Education
ECED198  Special Seminar:  Creativity and Invention for Young Children
ECED199  Independent Studies in Early Childhood Education
ECED299  Independent Studies in Early Childhood Education
Often previous college credits can be transferred toward a certificate or degree – Contact Stephanie Sloan stephanie.sloan@bellevuecollege.edu for an advising appointment, and possible advising by email.
BELLEVUE COLLEGE OFFERS:
Flexible schedule to balance work and family
Academic support and tutoring, financial aid, and scholarships
Work in an Early Achievers Program Level 2 and above? Ask about FREE TUITION and BOOKS!
STARS-MERIT: class credits can be used for STARS training hours
Faculty are experienced, knowledgeable and dedicated to support your learning
 FOR MORE INFORMATION: Visit our website www.bellevuecollege.edu/teachered or email for information teachered@bellevuecollege.edu  or call 425-564-2674 "Like" us on FACEBOOK:  www.facebook.com/bcelte
View the class schedule for the academic year: Click on "See Projected Annual Course Offerings": http://www.bellevuecollege.edu/teachered/academic-options/course-offerings/