Temporary/On-Call Nannies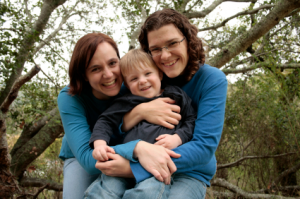 Hotel Nannies
Working with Annie's Nannies
Fees
Temporary/On-Call FAQS
Are you looking for a Nanny to engage your children so you can have a night out?  Did your regular nanny just call in sick?  Have an overnight need a few weeks from now?  Our Temporary/On-Call service is a valuable resource for families who are looking for coverage for any of these reasons and more.  Our On-Call Nannies are ready to provide their warmth and experience for daytime, evening, and weekend requests, even at the last minute.  On-Call Nannies can be booked for a length of time that varies from as little as four hours to up to two weeks in duration.
Who are our On-Call Nannies?  Our professional, caring On-Call Nannies undergo the same rigorous screening process as our Long-Term Nannies.  You can rest assured knowing that the Nanny we book for you for a single evening in your home meets the same requirements as a Nanny we place with families for years.
Families who utilize our Temporary/On-Call service need to join as members.  Just give us a call to set up a family profile and fill out a registration form.  Then, simply call or email us whenever you have a temporary need.  We will do our absolute best to fill your request!  Please note that our Temporary/On-Call service is not a 100% guarantee of placement.  Our chances of success increase with the number of days of notice you can provide.
If you are looking for more than just occasional care, and need a nanny for longer than 2 weeks, please refer to the information regarding Short-Term services.  
On-Call Nanny services are available for:
Fill-in for your Nanny
Daycare/school closures and holidays
Sick childcare
Date nights, appointments, meetings
Any other temporary childcare need!
Why ANI On-Call?
Annie's Nannies has been placing temporary Nannies for over 17 years and helped thousands of families!
ANI Temporary/On-Call Nannies available days, evenings, weekends and overnights.
Matched to your family's needs.
Ability to request specific Nannies.
ANI Member Rewards (seasonal specials and incentives for our Member families)
Access to the emergency cell phone 7 days per week for emergencies outside of office hours
Responsibilities of a Temporary/On-Call Nanny:
Temporary/On-Call Nannies are typically only responsible for the children's needs. If you require additional household support, please let your Placement Counselor know when making a request.
Temporary/On-Call Nannies Wages:
Our Temporary Nannies typically charge $18-$21 per hour, depending on the number of children and the time of day (time and ½ for all major holidays). Wages are subject to change. Four hour minimum per day required.
For more information about ANI Temporary/On-Call services, please visit our FAQs.

---
Hotel Nannies
Annie's Nannies has been referring quality Nannies for almost 30 years – For our hotel guests, ANI employs our On-Call Nannies for you.  With ANI On-Call, you can enjoy an afternoon off, an evening out, or attend a meeting knowing you have a qualified and insured Nanny caring for your children.
Licensed & Insured
Nannies Available Days, Evenings, Weekends, and Overnights
Emergency After Hours Cell Phone Available
On-Call Hourly Fee: $32-$35/hr*
*Includes agency fees and Nanny wages. Paid directly to the agency by Visa / Mastercard. Rates may vary depending upon the number of children. Four hour minimum per day required

"Our experience with your services and our nanny was fantastic!!! She was incredible and our kids had a really great time. They were sad to see her go and as a parent (although they didn't want us back at the hotel), left me feeling VERY comfortable with her performance and attention to the kids while we were gone. We will absolutely be using your services again and thank you very much."
-J.R.

---