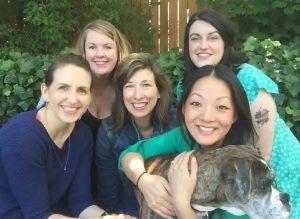 Not every family needs the same type of nanny or household support. A key difference in working with Annie's Nannies is our experience in determining how your needs translate into a specific job description. Avoiding a cookie-cutter, one-size-fits-all approach allows us to boast a 95% success rate in placements lasting longer than the guarantee period.
Call or email us to take the first step in determining your family's needs today!
Long-Term Nanny
Short-Term Nanny
Parent's Helper
Summer Nanny
Do you need childcare + household support?
Long-Term Family Assistant
Short-Term Family Assistant
Nanny/Household Manager
Do you need temporary childcare?
Temporary/On-Call Nannies
Hotel Nannies
Do you need postpartum support?
Night Nanny
Postpartum Doula
Newborn Care Specialist
Do you need household support only?
Household Assistant
Estate Staff/Chef
Event/Wedding/Party Nannies
Party Help
Do you need help for yourself or an elder adult?