Household Payroll
We partner with two household payroll companies, HomePay and GTM Payroll Services, to offer our families and nannies peace of mind in knowing they are handling their tax obligations legally.

Managing the tax and legal aspects of being an employer doesn't have to be complicated, time-consuming or expensive. Let the experts at HomePay, Provided by Breedlove handle everything for you with guaranteed accuracy and timeliness. They provide:
Payroll & Paystub processing (Direct Deposit optional)
Simple payroll management system (via mobile device, computer or phone)
Comprehensive state and federal compliance
Unlimited expert tax and labor law support
Tax agency correspondence
Tax and labor law monitoring
Online archive of all payroll records and tax documents
No contract or commitment; simple pay-as-you-go service
To learn more, visit www.myHomePay.com/anniesnannies or call 888-273-3356 for a free phone consultation.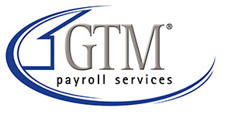 Having a household employee can mean spending more than 60 hours a year handling tax and payroll issues, including tax and labor laws, registering for state and federal tax accounts, calculating and paying wages and taxes, and filing tax returns.
That's where GTM Payroll Services comes in. Since 1991, GTM has been helping household employers with smart solutions that take you out of the picture and put extra time back in your life.
GTM's EasyPay® provides necessary payroll and tax services to household employers of nannies, senior care providers, and more including:
Access to their payroll system's secure and customized website to manage your own payroll and tax account
Accurate payroll calculations based on data input
Free direct deposit for payroll checks
Preparing, submitting, and paying quarterly and annual tax reports for federal, state, and local purposes
Year-end tax preparation (additional fee required)
Keeping you informed on new and changing tax laws
GTM works with families around the country, helping them sort out taxes and comply with the nanny tax laws of the IRS and their state. This helps ensure a healthy working relationship between the family and nanny.
Use their Tax Calculator
View their Brochure
Give GTM a call at (800) 929-9213 for a free, no obligation consultation with one of their household employment experts. They'll go over what it means to be a household employer, show how doing payroll the right way benefits you and your caregiver, and answer your questions. And be sure to tell them Annie's Nannies sent you!