1. How do you match applicants and families?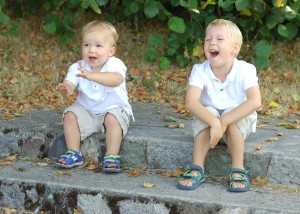 We spend a lot of time getting to know our clients and learning about their family, what is important to them, and how a nanny, family assistant, or household staff will fit. Similarly, when we bring applicants into our candidate pool, we're looking for personality types, communication styles, and how people spend their time. All these factors go into making the perfect match.
Of course we think about things like location and experience, but that is a given. We want everyone to be happy and successful in the long run with as little drama as possible. The right fit is the top priority for the parents, the applicants, and the children.
2. What are your requirements for applicants?
Full list of requirements here.
3. What is your screening process?
Check out our process here.
4. How long does it take to find a job?
Unfortunately, there is no set timeline for each applicant. Every family and applicant is entirely unique. Some applicants go through our screening process and find a position in a matter of weeks and others wait for months for that perfect Long-Term fit. We encourage our applicants to take On-Call work while they wait for their ideal position and also to volunteer in their community.
5. How soon can I expect to go on interviews?
After an applicant has completed all the steps leading up to and including our in-person agency interview, the background and reference checking begins. Typically, it takes up to a week to get in touch with all references and work history contacts. Once this screening is complete (given it meets our standards),  the applicant will then be eligible to interview for positions as they come up that she/he is qualified for and will be a good fit overall.
6. What are typical salaries in the Seattle area? Benefits?
Full-time, live-out Nannies generally work between 40 and 50 hours a week and make between $18 – $25+ per hour*. Part-time Nannies work up to 35 hours a week. They typically earn between $20 and $25+ gross per hour*.
Full-time Family Assistants typically earn between $20 and $25+ gross per hour*. Part-time Family Assistants generally work 15-35 hours per week and typically earn between $20 and $25+ gross per hour*.
Full-time, live-out Nanny/Household Managers generally make between $20 and $25+ gross per hour*. Part-time Nanny/Household Managers typically earn between $20 and $25+ gross per hour*.
Benefits vary from family to family. The benefits for Nannies may include: paid sick days, paid holidays, and paid vacation. Other benefits may encompass medical insurance and reimbursement for automobile expenses.
Household Staff salaries found here
*Salaries depend on experience, job description, qualifications and current market rate

7. Are there any fees for applicants?
There are no fees for applicants.
8. Can I bring my own children?
Most of our clients are not interested in applicants who want to bring their children to the workplace. Every now and then these sorts of situations do come up but they are few and far between. We are eager to work with all qualified applicants and are happy to give advice about finding the perfect position.
9. Is Annie's Nannies my employer? And how does payroll work?
Annie's Nannies is NOT your employer. Annie's Nannies is a referral agency only. If you are hired by a family, they become your employer. We encourage all of our clients to use a household staffing payroll service such as Breedlove and Associates to make sure they are paying their employee legally and all parties are getting the appropriate benefits.
10. Does Annie's Nannies offer any training resources?
Yes! Annie's Nannies frequently hosts training opportunities and proactively seeks out other community resources. From CPR training, to Early Childhood classes at local colleges, Annie's Nannies is always on the lookout for pertinent professional development. You can find up-to-date information on training opportunities on our blog.

---