The following is just a sample of the many exciting jobs we have available. If you don't find the right position, please check back. We update this list on a regular basis.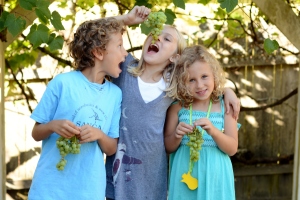 NANNY POSITIONS           
FAMILY ASSISTANT POSITIONS
HOUSEHOLD SUPPORT POSITIONS
POSITIONS AT ANI
RECENTLY FILLED POSITIONS
NANNY POSITIONS
RARE North Seattle Baby Needed -Job #4915
This professional couple is looking for a long-term  Nanny for their new baby girl.  This family is looking for a mature, experienced, baby nanny who is will be focused on their daughter and her development. The family can work with the perfect Nanny to give hours in a 3-4 day period Monday-Thursday – offering 27- 30 hours a week(hours will be in 9:30am to 3:30-5:30pm time frame). The family will guarantee pay and can offer a very competitive package.  This position can start immediately.
Great Seattle Baby Nanny needed!- Job #4953
This duo career couple is looking for a nurturing seasoned nanny for their new baby girl (not to mention their great 2yo Lab!). The ideal nanny will be someone who loves all the developmental stages and is excited to grow with this wonderful new family! They would love a true "home-maker" who can help with some of the daily needs of their home and family. The schedule is Monday-Friday 8-530. They are offering a very competitive package for the perfect candidate and the position will start in mid-March.
RARE – West Seattle 4 day baby job!- Job #4949 
Work a DREAM schedule with a sweet baby boy! Schedule is Monday – Thursday for 42-44hrs a week (early morning to early evening).  These duo career first-time parents, want someone who is professional, loving, patient and active.  This position is available to start in late February and offers a competitive salary package!
Flexible- Infant/Toddler Nanny in Seattle-Job #4515
Amazing opportunity to work with a loving, down-to-earth family of three (with a baby on the way!) in Seattle. Usually work part-time hours for full-time pay–must be super flexible for a variety of schedules and last minute needs.  Hours are typically between 10am-8pm during the week, and some weekends.  Must be able to travel, and work with high-profile people. The ideal nanny is very organized, loving, and has tons of developmental knowledge to share.  Duties include: all the children's needs, and a 2nd set of hands to the parents for child-related household items like laundry, light housekeeping, organizational projects, etc.  The position is available to start as soon as the right candidate is found, and offers a TOP full-time salary.

(UPDATED) Star Nanny needed in Seattle – Job #4207
If you are an experienced, creative, and active Nanny who is passionate about your profession and children, then this amazing family of 3 (with a baby on the way) is perfect for you!  This professional couple is looking for an awesome Nanny who can work with their children as they go through all the wonderful developmental stages. This will be a full time position, 40 hours a week and the family could work with a 4-5 day week depending on perfect candidate and their flexibility for occasional travel.   They are offering a TOP package for the perfect candidate.  Position is available as soon as right candidate can start!
Capitol Hill Nanny/Parent's Helper- RARE MORNING Position – Job #3687
Work with a 6 year old girl and 3 year old boy, and a baby girl in the heart of the city! This family is looking for help 3 days/week (flex on days), from 7:30am-2:30PM (21 hours). They would like flexibility for date nights and weekends, and can offer 25 hours/week if there is a regular date night.  The nanny is to primarily help with the baby and assist the Mom around the house with errands, general picking up, and organizational projects, etc.   The right candidate will ideally have a college degree, have a "pitch-in" mentality, be energetic, and be a team player. The position begins February 1st, 2015. Compensation is negotiable depending upon the candidate. Family vehicle is available.
Sammamish Full-time Nanny/Family Assistant! – Job #4922
This professional family of 6 (2 middle schoolers, a kindergartner and a preschooler – not to mention a great golden doodle!) is looking for their new long-term Nanny/Family Assistant to join their family. This position is perfect for candidates who love being with preschoolers as well as older children.  The hours for this position are 8am to 6pm Monday-Friday.  Childcare and everything that pertains to the children will be first and foremost. On the Family Assistant side there will be some light household chores and errands.  This position will start as soon as the perfect candidate can start. They are offering a very competitive package for the perfect family fit.
Nanny/Family Assistant needed in Madison Park – Job #4750
Awesome Family Assistant needed for a family of 5 from San Francisco. They have three children (a baby and 2 elementary schoolers)  The schedule is some what flexible and they can offer 35-40 hrs/week, core schedule is 12pm- 7pm, more hours for flexibility on eves/weekends.  Duties are primarily light household focused, as Mom is home right now, including laundry, dishes, errands, and meal prep 2-3x/week. Childcare duties include taking children to activities, facilitating play-dates, and some baby care.  When mom returns to work, the duties will be heavier on childcare than household. Position available to start in February. Must have a reliable vehicle. Very competitive compensation includes guaranteed hours and PTO.
On-Call Nannies
Annie's Nannies, Inc. are looking for friendly and hardworking Nannies for daytime, evening, and weekend on-call work. You will work within your existing schedule and have fun spending time with our great Seattle and Eastside families. On-Call work is great for Nannies who are in-between positions, have rotating schedules, students, or those just looking to pick up extra work. It is flexible, diverse and fun. You'll make great relationships with our families, help at events and weddings, and not have to worry about having to work when your other commitments are keeping you busy. You must be willing to commit to the Annie's Nannies on-call service for at least 6 months and have at least 2 full weekday days per week regular availability plus at least one weekend day.

FAMILY ASSISTANT POSITIONS
QUEEN ANNE! Awesome Family Assistant needed -Job #2994 Reliable, energetic Family Assistant is needed for this professional Seattle couple with a middle school aged girl and elementary aged boy (not to mention the family dog!).  The parents are looking for someone who can bond with the children but also be there to help with the day to day running of the household, errands and some meal prep.   The schedule is 4 days a week 1pm – 5 or 6:00 and one day 3-9 (can work with someone's schedule). A family car will be available for driving children to activities.  The family will guarantee at least 20 hours a week, but there could be extra hours offered as well.  This family is offering a very competitive package.
RARE Morning Family Assistant needed in Seattle! –Job #2578   This is a rare opportunity to work with an AWESOME ANI employer.  This family of 5 – plus 1 great dog – works hard to maintain a great relationship with the people who work with them, and is looking to bring another awesome person into their family and team. Your top priority will be to assist the parents in the day to day running of the household, although the connection with the family's 3 young children is paramount. The perfect candidate will be a natural organizer and be able to be somewhat flexible to work with the family's Nanny. The basic hours needed will be M – F, 7am to 1pm or 2pm.  Guaranteed hours can be between 25-40 hours depending on what the perfect candidate is looking for. A top compensation package are offered.

HOUSEHOLD SUPPORT POSITIONS
There are no household only support positions at this time.

POSITIONS AT ANI
There are no positions at ANI at this time.

RECENTLY FILLED
(FILLED!) FT Short-Term Nanny for Queen Anne family—Job #3702
This family of four is looking for a terrific full time nanny for their two children, a 19 month old girl and a 3 year old boy. The schedule would be Mon-Fri 8:30AM-5:30PM starting February 23 through May 22, while their current nanny is on maternity leave. Childcare is the primary focus here, and they're really looking for a nanny who will be proactive and take initiative about getting the children out and about. There will be some driving required, using the family car, to take the children to regularly scheduled activities. The best fit for this family would be a fun, kind and energetic nanny who is good at structuring the day and helps keep the house tidy (children's laundry and general cleaning up after the children). A nanny who understands and practices positive discipline would be ideal. $18-$20/hour, hours guaranteed.
(FILLED!) West Seattle Part-Time Nanny! – Job #4558  A food-loving, fun family of three is looking for a nanny in West Seattle for their 18 month old girl. Spend your days exploring a beautiful neighborhood and balancing time at home. The schedule is 2 days/week (8am-6pm) for 20 hours. Days of the week are completely flexible (Monday is ideal). Duties are all childcare focused.  Their ideal nanny is easy-going, with a good understanding of development and great communication skills. This position is available in January, and will offer a guaranteed hourly (negotiable between $18-$20/hour) + generous paid time off.
(FILLED!) Full-Time Infant Nanny in Ballard-Job #4861
Work full-time in 4 days with an active 8 month old boy! Schedule is Monday 930a-630p, Tuesday 930a-630p, Thursday 930a-630p, and Friday 10a-5p (37 hours/week). This active and sporty family is looking for someone with a similar lifestyle to spend a lot of time engaging with their son both in and outside the home. Duties are all childcare focused. Must have a reliable vehicle. This position is available to start between November and December.  Guaranteed hours and a negotiable hourly between $18-$21/hour are offered + paid time off.
(FILLED!)Baby Nanny/Animal Lover needed in Fremont! Job #4889
This duo professional couple, and first-time parents, are looking for a solid, mature, experienced newborn nanny to care for their baby boy due the end of November.  The family is eager to find a nurturing, positive nanny who loves spending their day with a baby, 2 big wonderful dogs and 3 cats!  The position is 40-44 hours a week and the hours will be in a 4 day block(weekdays)   A very competitive package will be offered for the perfect candidate.  This position starts in January.
(FILLED!) RARE Bridal Trails Family Assistant – Job #219 This wonderful, professional "10 year" ANI family of 4 is looking for their new Family Assistant for their middle school-aged boys.  The family needs someone who is reliable, consistent, caring, and upbeat. The duties include help with homework, supervision, driving, light household chores as pertains to boys and errands. This is a perfect position for the candidate who is passionate about education and boys!  The family can guarantee between 20-35 hours a week depending on perfect candidate's needs and skill-set.  Very competitive employment package offered.