The following is just a sample of the many exciting jobs we have available. If you don't find the right position, please check back. We update this list several times a day!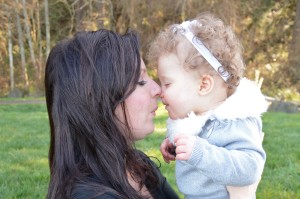 NANNY  POSITIONS                      FAMILY ASSISTANT POSITIONS HOUSEHOLD SUPPORT POSITIONS POSITIONS AT ANI
RECENTLY FILLED POSITIONS
WAGES: Wages for each job are based upon current market rate, nanny experience and education levels. ANI's positions pay between $18-$25/hour. Click here for salary guidelines.

JOB MARKET NEWS: Updated 1/6/2016: Happy New Year! Jobs are starting to role in heavy right now for the next few months. We are also getting a TON of On-Call requests, so please let us know if you want additional work. On-Call work is an excellent way to supplement at any time!   Stay tuned to this page or our Facebook page for all the latest in job news. 
(NEW!) Desirable 3 days a week in walkable Ballard neighborhood! – Job #1866 Come join this wonderful professional family who needs a fabulous Nanny for their baby and preschool aged sons (not to mention their adorable English bulldog!) They have a great 3 day a week schedule to offer a warm, stimulating full charge, dynamo Nanny. They need Tuesday, Thursday and Friday from 7:30am – 5:30pm or 6:00pm (can give 10, or 10.5 days) If you enjoy growing with a family and ready to really show off your nanny skills – this is the family for you! The position can start as soon as the right Nanny can.  JOB HIGHLIGHT: Child focus, great compensation package, long term job security offered!
(NEW!) RARE HOURS Ballard Full Time Baby Nanny Needed – Job#1380
This duo-career couple is looking for a skilled baby Nanny for their new baby girl!  This family is looking for a patient and nurturing nanny who will be focused on their daughter and her development.  All duties are child care focused. The hours are 9:00am – 5:00pm M-F.  This position starts ASAP!
JOB HIGHLIGHT: Great location! Great Hours! Child care focused!
(NEW!) Nanny/Family Assistant in Medina- Job #1755
Like to be busy? Love being part of a great team and fun family? Then we have your job! This duo-career family of 6 is looking for their next awesome Nanny/Family Assistant to join their family and team. They have 3 girls – a baby, and two elementary schoolers and 1 preschool aged boy. The core needs for this family is late afternoon into evening. They can give anywhere from 30-40 hours depending on what the perfect person needs. They have flexibility to work with less hours – or even less days – but will need till 9pm on Mondays and Wednesdays. Duties include childcare(anything from holding baby to interacting with older kids) to picking up from school, snacks, homework supervision and driving to activities. This is a multi-staffed home(including a fulltime day nanny) so the house is in great order and household duties related to children is all that is needed. The ideal candidate will have a pitch-in and flexible spirit – high energy and really love and appreciate all the different ages and stages.  This position begins as soon as the right person can start and longevity is offered and preferred. JOB HIGHLIGHT: Top compensation package, job security, ability to hang out with all the fun ages!
 EASTSIDE! Great Full-Time Nanny job in Sammamish – Job #1748
If you are a nurturing and skilled nanny who loves working on child development and providing enriching activities, then this great Eastside family is for you!  This professional couple and experienced nanny employers are looking for a nurturing nanny to be with their 2 sweet daughters, a kindergartner and baby.   The hours for this position are Monday – Friday from 7:15am to 5:15pm.  This job starts as soon as the right candidate is ready to work!  JOB HIGHLIGHT:  Great employment package, baby focused!
Part-Time, Short-Term Nanny in Magnolia – Job #1716
Fun, active nanny needed to play all over Seattle with an adorable 2 1/2 year old girl! This family is looking for support between 12-25 hours/week. They have some flexibility around scheduling, but would love to continue with the schedule they currently have: Monday 8am-4pm, Wednesday 1pm-530pm, Thursday 7am-1pm + weekly date night. Child care is the sole focus, and their ideal candidate is great with boundaries, a good driver (family car available), and okay with Mom in and out.  They are looking for coverage from March through June, and then they will be welcoming their 2nd child. After that they are not sure what their needs will be, but for the perfect person they could create the hours to keep someone.  Will pay top hourly and guarantee hours
JOB HIGHLIGHT: Family car, great employer–really takes care of their nanny.
4 day a week Bellevue Baby Job! #1675
If you have enough energy and skill to keep up with an active and fun 3 year old and her baby brother, then this duo career family could be for you! This busy family needs an experienced, professional, and super communicator Nanny who would love spending their day with their baby boy. This is a Nanny focused position, though someone who can help this busy family with their daily light household needs related to the children would be much appreciated. They need someone 7:30 AM-5:30PM, Tuesday – Friday. This position can start anywhere between the end of March to April.  JOB HIGHLIGHT: Get all your hours in 4 days! Awesome neighborhood with park nearby – family car available
 RARE -Queen Anne late shift Baby Nanny Needed–Job #1623
Experienced, super dependable baby Nanny needed for an ER doc and her new baby boy (not to mention her adorable cat and dog). She needs 3 shifts of 12pm to 12:30am. Shifts will be Thursday, Saturday and Sunday. There will be one week a month with no shifts.(knows schedule months in advance) This position is considered short-term/on-going because a long term position cannot be guaranteed. This position can also be split up if someone is looking for weekend only work or one day a week only work. This job starts in late March. JOB HIGHLIGHT – Get all your hours in 3 days! Great hourly
Twin Nanny Needed in Phinney Ridge-Job #1657
Family of 5 + 1 cat are looking for a mature, twin/multiple infant nanny to care for their newborn twin girls. They also have a 2 year old who is in daycare part-time and spends his other days with Mom.  Ideal schedule is 10:30am-6:30pm or Noon-8PM, Monday through Friday (guaranteed 40 hours/week), but family is flexible for the right candidate. Duties area all focused on the twins and their needs.  Position available ASAP.
JOB HIGHLIGHT: Great walkable neighborhood, no car needed.
(PENDING) Perfect Schedule in N. Sea!- Full-Time Nanny- Job #1632
Work Tuesday-Friday with a kindergartner and a newborn baby! 40 hours in 4 days (schedule varies between 8am-930am start and 530pm or 6pm end time). The ideal candidate is experienced with infants, but also comfortable with older children, and good with giving children clear boundaries.  Duties are child care based and help with kid's laundry. Mom does have a cat allergy, so ideally no cats. Family is looking for longevity! Position available middle to end of March.
JOB HIGHLIGHT: Great schedule, career position.
(PENDING)Full-Time Nanny in Tacoma area!
Full-time, 40 hour/week position coming in February/March for an 8 month old and 4 year old.  Family is moving here from Arizona and has some flexibility around start date and schedule for the perfect candidate. Living arrangements are still not solidified, so could be between Gig Harbor and Tacoma.  The ideal candidate really wants to grow with a family long term and take on more household duties over time. Dad has a home office, and travels. Duties are child care focused + getting kids out and finding activities, and helping with kid focused household needs.
JOB HIGHLIGHT: South End job + tons of room for growth!
Great Full Time Bellevue Baby Job! – Job #1268
This busy duo career couple (and also experienced nanny employer)  are on the search for a wonderful long term member of the family!  They need a nurturing, seasoned nanny for their baby girl born in October and their kindergartner son. The schedule is Monday-Friday 8:30AM-6:00PM, though they can be flexible when their nanny has an appointment.  The ideal nanny will be someone who loves all the developmental stages and is excited to grow with a family! The nanny must  have her own reliable vehicle. They would love someone who is a true "homemaker" type that really enjoys the day to day of interacting with the children and helping with some daily needs of their home and family – especially with meal prep as they do have special dietary needs.  Starts ASAP!
JOB HIGHLIGHT: Career Opportunity! Baby focus! 
(PENDING) RARE! 2 or 3 day Nanny/Family Assistant needed in Kenmore – Job #1535
This is a wonderful opportunity to work with awesome ANI employers who are very experienced and very welcoming. If you are experienced, flexible and fun, and really enjoy the toddler to preschool age group, then this position could be perfect for you! They can work with any 2 or 3 days during the work week from 8-5 (with a preference for a Tuesday and Thursday). They have 2 girls, a toddler and a preschooler. This is a child-focused position, but someone who loves helping a busy family out with their household would be much appreciated. They would love to start someone ASAP but can wait for perfect candidate to start.  JOB HIGHLIGHT: Excellent work environment! Flexibility! TOP compensation for great skill set!
PostPartum Support Positions-Job# ANI3
Annie's Nannies, Inc. has openings for Night Nannies, Newborn Care Specialists, and Postpartum Doulas.  NCS and Postpartum Doulas require certifications. Night Nannies must have extensive newborn experience. These positions are short-term, and can last a few days to several weeks or more. The schedules are night or daytime depending upon the need, with night schedules being the most requested.  Pay ranges between $20-$30/hour.
JOB HIGHLIGHT: Flexible schedules-often easy to pair with other work.
Short-Term Nanny/Family Assistant Positions- Job# ANI2
Annie's Nannies, Inc. is seeking experienced Nannies/Family Assistants who are interested in working a regular weekly schedule with one family for anywhere between 3 weeks to several months or more. Short-Term jobs are great for Nannies/Family Assistants in transition that want a steady schedule with one family, but cannot commit to 1 year+ for long-term jobs.  Duties range from childcare focus to household duties. Pay ranges between $18-$25/hour.
JOB HIGHLIGHT: Flexible length of commitment, guaranteed weekly income!
On-Call Nannies-Job #ANI1
Annie's Nannies, Inc. is looking for friendly and hardworking Nannies for daytime, evening, and weekend on-call work. You will work within your existing schedule and have fun spending time with our great Seattle and Eastside families. On-Call work is great for Nannies who are in-between positions, have rotating schedules, students, or those just looking to pick up extra work. It is flexible, diverse and fun! You'll make great relationships with our families, help at events and weddings, and not have to worry about having to work when your other commitments are keeping you busy. You must be willing to commit to the Annie's Nannies on-call service for at least 6 months and have at least 2 full weekday days per week regular availability plus at least one weekend day.

FAMILY ASSISTANT POSITIONS 
 There are no Family Assistant positions at this time.

HOUSEHOLD SUPPORT POSITIONS

Amazing 2 day a week Housekeeper Couple Opportunity in Seattle! Job #88  Love housekeeping – and working with your spouse/partner? Love a great place to work with great job security? Then this is your job! One of ANI's top employers is looking for a 2 day a week housekeeper/handy man couple.  The job is full days on Mondays and Fridays.  Position open immediately, and a top compensation package is offered.

POSITIONS AT ANI

Recruiter/Applicant Coordinator @ Annie's Nannies!
Work in the heart of West Seattle with a group of passionate women who love working with families and children! We've been providing stellar service to Seattle area families for over 31 years.  We are looking for an outgoing individual to help us recruit, build and maintain a network of candidates within the community. This is a team oriented work environment where "hats" are exchanged and everyone takes the initiative to assist their co-workers. Whether it be long-term placements, event staffing, and social networking or bringing in yummy snacks and passing around links to funny blogs, we are dedicated to enjoying our work and our lives. Our minimum qualifications are: a minimum of 2 years' experience in an office environment, excellent computer/Internet skills, highly organized, detailed-oriented, and a good sense of humor, flexibility and a great attitude are a must! The position is full-time, Monday-Friday 9am-5pm.  Hourly DOE +medical benefits + paid holidays and vacation time.
TO APPLY:
Please email a customized cover letter and tell us why this job interests you and why you want to help families!  Email your cover letter and resume ASAP to info AT aniseattle.com.  Please note, only applicants that are both qualified and have followed the directions above will receive a response.


RECENTLY FILLED
(FILLED!)Nanny/Family Assistant opportunity right in the middle of Downtown Bellevue! Job #1747
If you love being with a social, happy 5 year old girl as well as supporting her powerhouse mom, then this great mother/daughter family is perfect for you! Mom can guarantee a full-time salary for afternoon coverage into evening and flexibility around the 5yo's school schedule and mom's travel schedule. The perfect candidate will be that great combination of fun and stimulating for a kindergartner, and a nice help for the mom who could use someone with a flexible, pitch-in mentality – helping with light household chores, errands, and some light meal prep. You will need to be flexible and be able to travel several times a year (passport needed) You will need your own vehicle and there is a covered parking spot for the nanny. This position will start as soon as the perfect candidate can.
JOB HIGHLIGHT: Long term job security! Walkable fun location! Travel!
(FILLED!) DREAM Personal Assistant opportunity with ANI family and local Recording Artist!#111  You are: someone who is always "10 steps ahead", flexible, detail-oriented, a "go-with-the-flow type" with impeccable integrity and work ethic.
What you do:…
Daily communication with artist and translating that when needed to management, record label, tour personnel, colleagues, household employees and family
Diary management and schedule coordination.
Must be proficient in iCal, Excel and Word. Will be using "Master Tour" (willing to train on)
Responsible for written correspondence for, or on behalf of artist
Oganizing travel/overseeing bookings
Coordinate schedules/itineraries
Complete various errands/tasks
Conduct research as needed
You have:
Experience in administrative or personal assistant support
Experience in music/entertainment industry (not required)
Open to occasional travel
Ability to perform under pressure in a fast paced environment and be solutions oriented
Flexible!
Driver's license
Top Compensation Package and Benefits for top candidate
(FILLED!)Awesome Twin Baby Nanny needed in Issaquah! Job#1525
This duo-career couple is looking for a skilled full-time nanny for their son and daughter born in November – they also have a fun lab who will share your day! They are really interested in their babies' development and your focus will be on the babies, their nurturing and development.  They are looking for a 9:30AM-5:30PM schedule Monday – Friday and can offer some flexibility for the perfect Nanny.  The ideal nanny will be someone who has great warmth, energy, patience, experience and loves spending the day with babies. Some light help with the day to day household needs would also be very much appreciated. The position will start as soon as the right person can start and they can offer a very long-term position. JOB HIGHLIGHT: Top compensation, awesome benefits and vacation!
(FILLED!) Full Time Twins Baby Nanny in Ballard!-Job #1439
Single Dad in Ballard will be looking for a full-time nanny with a 4 day/week schedule to start in January or February. It will be a guaranteed 40 hours/week, either Tuesday-Friday or Monday-Thursday, but must be flexible to work long days if needed. This is the perfect job for a nanny who is passionate about working on development with two adorable baby girls!  Nanny must have a reliable vehicle.  Top pay for the right candidate!
JOB HIGHLIGHT: Great 4 day/week schedule, child care focused position.
(FILLED!)1 or 2 day Nanny opportunity in South Seattle – Perfect to combine with other work or passion! -Job #1010
This wonderful ANI family is looking to bring on another Nanny into their family (they currently have an ANI Family Assistant). This family can use 1 or 2 days  (between M,W and F) from 1230-830. If someone would like more hours, they can give 4 more hour in the evening or weekend. You will be working with a very warm and busy mom with a 10month old boy and 3 year girl. They would love to start someone ASAP but can wait for the perfect candidate to start! There is a family car available to the Nanny.
JOB HIGHLIGHT: Child focus, Excellent work environment!
(FILLED!) Ballard Full Time Baby Nanny Needed – Job#1380
This duo-career couple is looking for a skilled Nanny for their new baby girl!  This family is looking for an experienced, nurturing baby nanny who is will be focused on their daughter and her development.  All duties are child care focused. The hours are 8:00am – 5:30pm M-F.  This position starts January 4th.
JOB HIGHLIGHT: Great location; child care focused!
(FILLED!)Unique 2 day opportunity in North Seattle! -Job #557
This fun, busy and laid back ANI Family is looking for a fun, engaging Nanny for their 2 children, primary and preschool aged, on Wednesday and Thursdays only. They could work with a 10 or 11 hour day depending on the perfect Nanny's needs. Childcare is the focus, but when a child is in school they could use help with chores related to the children. They are ready to start the perfect person as soon as they are available!
JOB HIGHLIGHT:  Childcare focus, easy to combine with another job or classes!  

(FILLED!) Full-Time Ballard Baby Nanny! – Job #1177
These lovely working parents need a full-time nanny to be with their very special baby girl. She is 12 months old, but is developmentally about 6 months old due to spending a lot of time in the hospital with medical needs. She's doing great now and needs a warm, loving, confident nanny to help her get up to speed on her development and make some friends her age! The schedule is 45 hours/week, Monday-Friday 7:30am-4:30pm. The start date is January 4th, 2016, but they would love to have some training days in December before the holidays.
JOB HIGHLIGHT: Great family, great schedule, great baby!
(FILLED!) Magnolia Family Looking for Regular Date Night Nanny! –Job #1060
This loving and playful family of four (plus Jack Russell terrier) are looking for a regular date night nanny for 2-3 nights a month. Most of these nights will fall on a Friday or a Saturday and will be planned out in advance with the nanny if possible. They have a 3 year old girl and a 5 year old boy who are very close and love to play together. They are looking for a calm, happy nanny who can take charge and relish the challenge of getting the children to bed after play (and KEEP them in bed!). This position is available to start as soon as possible. The family will not be in town for most of December and two months in the summer. JOB HIGHLIGHT: Top compensation for regular date nights for a consistent family!
(FILLED!) On-Going Date Nights/Weekend Days in Laurelhurst-Job #4974 Are you looking for some additional evening and/or weekend hours? Then this wonderful ANI family with sweet 1 year old twin girls might be just the thing! They are hoping to find a nanny for 2 dates a week.  They can work with a Weds, Fri or Saturday night and they would like a daytime slot on Sunday.  They will guarantee hours.   If you have great experience with babies/toddlers (especially multiples) then this family would love to meet you.  This family has a full-time ANI nanny and they are wonderful employers.   JOB HIGHLIGHT: TOP PAY, goes wonderfully with another job!
(FILLED!) Skilled Full-Time Infant Nanny Needed in Northeast Seattle-Job #774
Spend your week working on development with a brand new baby boy!  This dream job is for first-time duo-career parents, and the Mom is headed back to work in January (start between November and December 1st).  The schedule is Monday – Friday  from 8:00am-6:00pm. The ideal candidate is passionate about their career, experienced with baby development, and has an awesome work ethic.  Duties are all child and development related.   JOB HIGHLIGHT: Top pay for top candidate, great city neighborhood!
(FILED!) RARE BOTHELL – Nanny/Family Assistant (Short-term) – Job # 961 Great opportunity to work with a new-to-the- area lovely, down-to-earth mom with a toddler daughter and a baby coming in November!)  Preferred (can be somewhat flexible) schedule will be 18-20 hours a week from 3pm-8pm, Monday -Thursday (can also work with a morning schedule, or a 2 day, 7 hours a day schedule).  You will be a much needed 2nd pair of hands to the mom for the children and child-related household chores and meal prep.  This position will start in November and will go approximately 12 weeks.  They do have flexibility around holidays and the Nanny's schedule.  JOB HIGHLIGHT: Top Pay, never a boring moment!