The following is just a sample of the many exciting jobs we have available. If you don't find the right position, please check back. We update this list on a regular basis.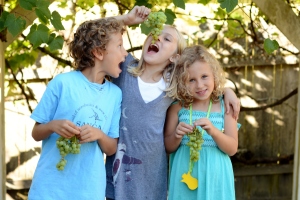 NANNY POSITIONS                           FAMILY ASSISTANT POSITIONS HOUSEHOLD SUPPORT POSITIONS POSITIONS AT ANI
RECENTLY FILLED POSITIONS WAGES: Wages for each job are based upon current market rate, nanny experience and education levels. The majority of ANI's positions pay between $18-$23/hour. Click here for salary guidelines.
NANNY POSITIONS
Flexible, Part-time Nanny needed in Issaquah- MORNINGS!– Job #5035
This family of doctors is looking for a part-time nanny to help with their 15 month old girl (+older dog). She is in full time daycare, and the family would ideally like her home more. They are super flexible around schedule, but need mornings from 6am-10am Monday-Friday, ideally would also have afternoons on Tuesday-Thursday from 3pm-7pm. They can offer between 20-32 hours/week. This family loves to travel, and ideally wants a nanny that can go with them regularly on trips both domestic and internationally! Duties include childcare, petcare, and help with child laundry and dishes. This position is available as soon as the right person can start.
JOB HIGHLIGHT: Great job to go with another part-time position, and lots of travel opportunities!
Madrona Full-time Nanny! Job #5037
This busy duo-career couple is looking for an experienced Nanny for their sweet toddler daughter who is comfortable with having a sweet older dog around. They are really interested in their daughter's development and your focus will be on her. They generally need a 40 hour week, but the Nanny needs to be somewhat flexible (with notice) if one of the parents is travelling. The ideal nanny will be someone who is flexible and nurturing with great warmth and patience – and someone who loves spending the day coming up with interesting activities to keep their daughter engaged and active in both body and mind. The Nanny will also need her own vehicle.  The position will start as soon as the right person can start and they can offer a long-term position.
JOB HIGHLIGHT: Child focused – Play at work!
Nanny/Family Assistant Needed in Bellevue -Job #5093
This professional Dad is looking for someone to support him and his three school-aged children (9, 7 and 5). He needs a great "home-base" person – someone who is mature, warm, nurturing, flexible, and active – and whose top priority is bonding with the children and helping them with their activities and homework, but can also take on some household responsibilities like meal prep, laundry and light household chores. The basic hours of coverage are Monday through Friday (don't necessarily need Wednesdays) before and after school hours are preferred, though he can be flexible to have someone only afterschool into the evening. (3-8).  If someone enjoys book-keeping, there can be extra hours added for that, and if a full-time pay position is needed that can be provided for the perfect candidate. There is also a car available for the employee's use if needed. This position can start as soon as the right candidate can start.
JOB HIGHLIGHT:  Easy-going Dad who can be flexible and great location.
Mom-type Nanny needed in Bellevue – Job # 4797
This is a wonderful opportunity to work with employers who are experienced, very welcoming and who treat their nannies as members of their family.  If you are mature, experienced, patient and really enjoy the preschool age group and up,  then this position could be perfect for you. This can be a a full-time position between the hours of 11:00am or 12:00pm  to 7:00pm or 8 :00pm- OR a 3 day work week can be offered for the perfect person. There will be some flexibility needed and fun travel will be involved. The position is available as soon as right candidate can start!
JOB HIGHLIGHT: Excellent work environment, one-on-one child focus and top compensation!
AWESOME Queen Anne Nanny/pet lover needed – 4 or 5 days! – Job #5064
This duo career busy family which includes a preschooler boy, 2 dogs and a hypoallergenic cat is looking for a new member of the family!  The parents are looking for a fun, energetic and stimulating Nanny whose top priority will be their child and his enrichment and activities. The hours are 3 days and 2 short days Monday – Friday to equal 40 hours a week (they could also work with a 4 day schedule with Wednesdays off!) The position will start in June and the Nanny will need her own vehicle.
JOB HIGHLIGHT:  Awesome neighborhood – child focused!
Short-Term PT Parent's Helper for Mercer Island Family. Job #3703
This family of five are looking for an extra set of hands to help Dad out during the summer months! They have three children, an 11 month old girl, 3 year old boy, and 6 year old girl. They are hoping for 20-30 hours/week with a lot of flexibility on which days. The primary hours would be 12:00PM to 6:00PM, starting in June and ending in early-mid September (flexible with start and end dates). The nanny will primarily be helping with nap times, meal prep and afternoon activities. It will be rare that all three children are awake at once. A reliable car is required. The ideal nanny would be loving, flexible and able to work well as a team, as well as independently.
JOB HIGHLIGHT: Extremely flexible schedule!
Nanny/Family Assistant opportunity in Sammamish! Job #5039 
If you love being with a fun, high-energy 6 year old boy (and working for two wonderful busy working parents), then this great family of three is perfect for you! They can guarantee a salary based on 25 or 30 hours a week (depending on employee's needs) with the core hours being after-school into early evening.  The perfect candidate will be that great combination of fun and stimulating for their son, and a nice help for the parents who could use someone with a flexible, pitch-in mentality – helping with light household chores, errands, organizing and meal prep for the family. You will need your own vehicle.  The position is available to start anytime to the beginning of September.
JOB HIGHLIGHT:  Lots of variety and autonomy!
(UPDATED) Nanny/Family Assistant needed in Madison Park. Job #4750 Awesome Nanny/Family Assistant needed for a fun and wonderful family of five from San Francisco. They have three children (15 months old, 8 years old, and a 9 years old).  The hours are 9:00am -6:00pm, Monday-Friday.  Duties are primarily light household focused, as Mom is home right now(going back to work in the Fall), including laundry, dishes, errands, and meal prep 2-3x/week. Childcare duties include taking children to activities, facilitating play-dates, and some baby care. The ideal nanny is fluent in Spanish, organized and active. Position available to start as soon as right candidate can start.
JOB HIGHLIGHT: Never get bored – lots of different duties and fun busy household!
On-Call Nannies Annie's Nannies, Inc. are looking for friendly and hardworking Nannies for daytime, evening, and weekend on-call work. You will work within your existing schedule and have fun spending time with our great Seattle and Eastside families. On-Call work is great for Nannies who are in-between positions, have rotating schedules, students, or those just looking to pick up extra work. It is flexible, diverse and fun! You'll make great relationships with our families, help at events and weddings, and not have to worry about having to work when your other commitments are keeping you busy. You must be willing to commit to the Annie's Nannies on-call service for at least 6 months and have at least 2 full weekday days per week regular availability plus at least one weekend day.

FAMILY ASSISTANT POSITIONS
Professional Kirkland Dad needs Awesome Family Assistant! -Job #4786   This is a great mix of household manager and family assistant- involving anything from light housekeeping and cooking to errands and help with special projects.  While your primary duties will be the running of the home and supporting the Dad, there will be some light child related (young elementary school aged boys) duties as well. The perfect candidate will be a health-minded, nurturing, self-starter/multi-tasker with good attention to detail, and an effective communicator.  Flexibility will be needed for this position and the work week will be between 30-40 hours – weekends will not be needed and the employer can be flexible with employee's schedule as long as basic hours needs are met.   This position is available as soon as the perfect candidate can start.   JOB HIGHLIGHT: Top compensation and separate apartment could be offered
Broadview Family Assistant, Short-term or Long-term. Job #4911
This warm and easy going mom needs a great family assistant to help her with her busy household and elementary and middle-school aged boys (not to mention their great dog!)  Someone who is reliable, consistent, helpful, caring, flexible and upbeat would be a perfect fit. The duties include driving(you will need your own vehicle), meal prep, light household chores as pertains to boys and errands. The family can guarantee between 20-30 hours a week depending on perfect candidate's needs and skill-set.  *This family will not need someone during the month of August.
JOB HIGHLIGHT:  Flexibility to go with another job or schedule.    


HOUSEHOLD SUPPORT POSITIONS

There are no household support positions at this time.

POSITIONS AT ANI
There are no positions at ANI at this time.

RECENTLY FILLED
(FILLED!) Redmond Family Assistant/Nanny needed- Job #5060
This easy-going duo-career couple with two school-aged children is looking for a multi-faceted, dependable Family Assistant to join their household. They need someone Monday-Friday and can guarantee 30 hours a week for the right person (but can be flexible with less or changing hours if candidate needs). The schedule can be between 12pm and 6pm, but they could also work with a 10am-3pm schedule (especially summer).  The perfect candidate will be someone who is not only adept at helping to manage the day to day needs of the home (shopping, food prep, errands, light household chores, driving) but also enjoys being around two great, independent school-aged children.  There will be another vehicle available, most of the time, for the Family Assistant's use.  The position is available as soon as the right candidate can start.   JOB HIGHLIGHT:  Top pay, autonomy, laid-back household!
(FILLED!) Part-Time Family Assistant/Nanny in View Ridge. Job #5018
This laid-back and casual family of four is looking for one of ANI's "magical people" to help keep their home running smoothly! This magical family assistant/nanny will alternate between hanging out with their 4 1/2 year old boy and their 9 month old girl, and helping around the house. Their dream is for someone to help with feeding the family (everything from grocery shopping to meal prep).  The schedule is super flexible. They are looking for 15 hours/week. The ideal candidate loves kids, cooking and is okay with parents that work from home. They have a car for the family assistant/nanny to use. This position is available immediately and can be either short term or long term. JOB HIGHLIGHT: Super flexible schedule–great for student or other work!
(FILLED!) Wedgwood Nanny Part-Time Mornings! Job #3638
Do you like a big, fun, zany family?  This ANI family of 6 could be your perfect match! Dad is headed back to work after a year off and the three kids (15mos, 3yrs, and 6yrs) are in need of a confident nanny who has lots of energy.  Dad has an older daughter (11yrs) who is with them part-time. The schedule has a lot of flexibility for the right person. They can offer 20-25 hours/week(can offer up to 35 hours), and the ideal schedule would be 4 days in a row (Monday-Thursday or Tuesday-Friday) with an 8:00AM-2:00PM type schedule. Duties include getting the kids out and about, helping the 6 yr old with some school work, and helping the kids keep their areas picked up.  This position is available immediately.  Nanny car ideally. **Position is now short-term as family is considering a relocation to Tacoma in the summer. JOB HIGHLIGHT: Multiple children, fun and busy!