The following is just a sample of the many exciting jobs we have available. If you don't find the right position, please check back. We update this list on a regular basis.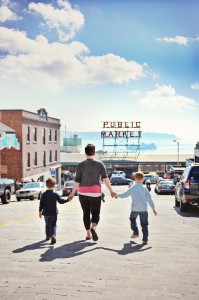 NANNY POSITIONS
FAMILY ASSISTANT POSITIONS
HOUSEHOLD SUPPORT POSITIONS
POSITIONS AT ANI
RECENTLY FILLED POSITIONS
NANNY POSITIONS
Full-Time Infant Nanny near Greenlake-Starts in January!–Job #4536
Spend your week with a cuddly baby girl, strolling Greenlake, taking her to activities, and working on her development! This dream job is for first time parents, and Mom is headed back to work the beginning of January.  The schedule will be full-time, 45-50 hours/week. The ideal candidate is even-keeled, loving, very experienced with infant development, and loves dogs!  Duties are all child related. This position will offer guaranteed hours, benefits and a salary that is DOE.
Nanny/Household Manager in Northwest Seattle–Job #2716
A long-time ANI family is looking for their next great Nanny/Household Manager to join their busy family (children ages 14 and 9). The schedule is approximately 35 hours/week, primarily from Noon-6:30pm, but with flexibility needed for earlier days and a 9pm end time on Tuesday. The ideal candidate needs to have experience with special needs children, a team player, and someone who takes initiative. This position is perfect for candidates who love being busy, are organized, flexible, and have a positive, fun attitude – especially perfect for candidates who have an affinity for school aged children.  Duties include driving (must provide her own vehicle), help with homework, and help with running the house (i.e. dishes, errands, shopping, organization, etc.).  This position has a flexible start date, and offers a guaranteed salary (DOE) + benefits.
After-School Nanny for 2 Boys in Madison Park–Job #4532
Perfect student job! Work Monday-Thursday 2:45pm-7pm (more hours for summer, date nights, and school days off). This laid-back family is looking for their next nanny to be with their boys (ages 5yrs and 8yrs) after school and help with homework, get them out and about, and facilitate play dates.  Both boys are very bright and have very different personalities.  The ideal candidate likes big dogs, is active, and has an interest in special education.  This position is available to begin in January, and will guarantee hours + generous paid time off, and is negotiable for the right candidate.
Nanny/Mother's Helper needed in Northgate–Job #4332
This family of 5 in Northgate is needing additional support during the mornings to help with their 3 young children (ages 14 mos, 2 yrs, and 5 yrs).  The ideal schedule is Mon-Fri from 8am-2 or 3pm, (guaranteed 30 hours/week). Duties include care primarily for the older boys, but sometimes all 3, help with the children's laundry and be a support person for Mom.  The ideal candidate will be experienced with young children, comfortable working with Mom, loving and have good energy for boys.  This position is available starting immediately for 6-12 months, and is offering $18/hour to start.
Saturday Mornings with a Sammamish Family! Job #4238
This Sammamish family with three girls (2, 2, and 10 months) is looking for a Saturday morning (9AM-2PM) Nanny who would also be available for the occasional (once a month) date night.  With naptimes, it will be rare to have all three girls awake at one time.  They would love help with light housework (folding the girls' laundry, picking up toys, emptying the dishwasher). The best fit for this family would be someone polite, able to handle directions, and having good boundaries. $17-$18/hour, available to start immediately.
Full-Time Nanny in Seattle–Job #4523
Get your little kid fix with this fun family of five! They are looking for their next nanny to love on their twin 2 year old boys and brand new baby girl. Schedule is a little up in the air, but will be a guaranteed Monday-Friday 40 hrs/week.  Duties include all the children's needs, developmental and educational games, outings, and help with family laundry and light housekeeping during nap time.  The ideal candidate has nanny experience with young children, is active, warm but firm, and wants to be part of the family.  This position begins in January and offers a guaranteed salary + generous time off.
Flexible/Travel, Infant Nanny/Family Assistant in Seattle-Job #4515
Amazing opportunity to work with a loving, down-to-earth family of three in Seattle. Usually work part-time hours for full-time pay–must be super flexible for a variety of schedules and last minute needs.  Ideal "consistent" schedule: Tues/Thurs/Fri 8am-Noon and Monday-Friday 4pm-7:30pm.  Must be able to travel extensively, and work with high-profile people. The ideal nanny is very organized, loving, and has tons of developmental knowledge to share.  Duties include: all the baby's needs, and a 2nd set of hands to the parents for household items like grocery shopping, errands, organizational projects, etc.  The position is available to start in December or January, and offers a top full-time salary.
High-Profile Nanny in Bellevue-Job #4514
High-profile, professional and international family of four need a full-time Nanny for their two lovely girls (ages 2 1/2 and 1 year).  The ideal nanny has flexibility to work a varied schedule (set monthly), travel extensively, and be a team player with other household staff. The nanny must have previous nanny experience, and ideally worked in a multi-staff home.  Hours are approximately 40-45 hours/week (must be able to work evenings/weekends and some holidays). Duties include: all the girls' care and needs, helping with their stuff including assisting with trip packing, organizing their toys, and seasonally rotating clothes. The family provides a vehicle for the nanny. This position is available in December and offers a top compensation package.
On-Call Nannies
Annie's Nannies, Inc. needs you for daytime, evening, and weekend on-call work. Make your own schedule and work with all of our great Seattle and Eastside families. On-Call work is great for Nannies who are in-between positions, have rotating schedules, students, or just looking to pick up extra work. It is flexible, diverse and fun. Make great relationships with our families, help at events and weddings, and have control over your own schedule. We are always looking to bring on friendly and hardworking Nannies for our On-Call team, contact us today!

FAMILY ASSISTANT POSITIONS
There are no family assistant positions at this time.

HOUSEHOLD SUPPORT POSITIONS
Amazing Housekeeping Opportunity! Job #88  Love housekeeping and want a great place to work? Then this is your job! One of ANI's top employers is looking for a 2 day a week housekeeper(also open to a couple). Flexible to work with another job. Position open immediately, and a top compensation package is offered.

POSITIONS AT ANI
There are no positions at ANI at this time.

RECENTLY FILLED
(FILLED!) Thursday Nanny Needed for Laurelhurst Family of 5!–Job #4525
This active and sporty family from New Jersey have three children (3 year old twins and an 18 month old). They are looking for an incredibly kind and energetic Nanny to support their family on Thursdays from 6:30AM to 2PM (or longer if they Nanny wants to!). The ideal candidate for this family would be someone dependable, down-to-earth, possessing good common sense, and someone who will be there for the children without doing everything for them. Available to start in early January. Negotiable on pay up to $22/hour.
(FILLED!) Fantastic Nanny opportunity in Bellevue (FT OR PT)-Job #4074
If you love being with a great preschooler and second grader, then this professional family of 4 is perfect for you! They can work with either a FT or PT schedule(depending on the nanny's needs); FT would be, 40hrs Monday – Thursday 7:30-5:30 (with the availability to do Friday as well if needed). If the nanny is needing part-time hours, it would be after-school, 12:30-5:30pm. The perfect nanny will be that great combination of fun and firm, and be a self starter willing to pitch in with light household chores for the family. The nanny must provide her own vehicle. This family offers a wonderful compensation package for the perfect candidate. The position starts in January.
(FILLED!) Nanny/Family Assistant in Bellevue- Job #4512
Like to be busy? Love helping a big, busy family keep organized? Then we have your job!  This family of 5 (plus 2 dogs!), is looking for their next great nanny/family assistant to join their family.  Their girls are 10, 11 and 15 years old.  The ideal schedule is 30 hours/week, Mon-Fri from Noon-6pm. They have flexibility to work with less hours on some days for the right nanny.  Duties include picking up from school, snacks and homework help, driving to activities (nanny must have reliable vehicle).  Household duties include children's laundry, organizational projects, errands, and meal prep (cooking a plus!).  The ideal candidate will have experience working with tween-teen age group, like dogs, confident at helping with homework, and comfortable in and around water.  This position begins in early December, and can be long-term or just through the school year. This family offers a guaranteed salary.
(FILLED!) Full-Time Infant Nanny-Share in Seattle -Job #4506
Spend your day with 2 darling babies! These two career couples, who also happen to be besties

, are looking for a full-time nanny(45-50hrs) with great infant/multiple experience, who can also brings great energy, patience and warmth. The nanny must provide her own vehicle. This position begins in December and the families are offering a top compensation package
(FILLED!) Part-Time, Mother's Helper in Newcastle–Job #4516
This recently relocated family of five from Texas is in need of a part-time Nanny to help with their three girls (ages 16mos, 5yrs, and 7 yrs).  The schedule is flexible for the right candidate, and they are hoping for 15-20 hours/week  (some ideal scenarios are Mon/Wed/Fri or Mon/Tues/Wed in the later part of the morning into early evening).  Duties are all childcare focused, including lots of creative play. The ideal candidate is warm, good with "girly-girls", and active!  This position is available starting as soon as possible, and is on-going till August 2014.  The hourly wage is negotiable between $18-$20/hour, DOE.
(FILLED!) Part-Time Short-Term Job in Ballard with 18 month old girl!–Job #4517
This laid back "stereotypically Seattle" family of three are looking for a Short-Term Nanny to work Mondays, Tuesdays, and Thursdays from 8:30AM to 4:30PM in their Ballard home. They are waiting for their 18 month old daughter to get into full-time daycare, which they don't think will happen until June-September 2014.  The ideal candidate would be someone who is trustworthy, reliable, and genuinely likes spending the day with a toddler. Must be comfortable with dogs (they have a 35 lb terrier) and cloth diapers. Hours will be guaranteed, pay negotiable up to $20/hour.
(FILLED!) Flexible (2 day/wk)- Short-Term job in Maple Valley – Job #4011
This family of four (2 boys, ages 2 and 7 months) are looking for a Short-Term Nanny for any two non-consecutive days (M/W, T/Th, or W/F preferable). Hours are 10AM to 4PM, excluding holidays. Mom or dad will be working from home most days, so this job is best for someone comfortable with a parent at home. $17-$18/hour. This position is available to start immediately and will be 6 months to a year in duration.
(FILLED!) Great full-time Bellevue Nanny Needed!-Job #4490
Work for this professional family with 3 children, baby, preschool aged and kindergartner (plus 2 great dogs!). Schedule is M-Thurs 8 – 530 , Fri 8-330,  45hrs a week.  Being a wonderful nanny who is going to concentrate on child development and activities is paramount, but being able to lightly assist around the house is very much appreciated! The right candidate will be a professional, responsible team player with great energy and ideas. There is also a car available for the Nanny. This position is available in November and this family offers a competitive compensation package.
(FILLED!) Seattle Full-Time Nanny needed – Job #4500
This professional Wallingford family of 3 (not to mention 1 great dog) is looking for their next wonderful Nanny for their 4 year old. The hours are M-F, 8:30-5:30. The perfect candidate will be a energetic, engaging Nanny, as well as someone who can help with some light family assistant duties when their child is in preschool. This experienced employer offers a top package to a stellar, career-minded and experienced candidate and can start immediately.