The following is just a sample of the many exciting jobs we have available. If you don't find the right position, please check back. We update this list several times a day!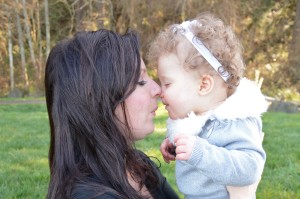 NANNY  POSITIONS                      FAMILY ASSISTANT POSITIONS HOUSEHOLD SUPPORT POSITIONS POSITIONS AT ANI
RECENTLY FILLED POSITIONS
WAGES: Wages for each job are based upon current market rate, nanny experience and education levels. ANI's positions generally pay between $18-$25/hour. Click here for salary guidelines.
JOB MARKET NEWS: Updated 4/27/16: The job market continues to be full of infant jobs, although we are starting to see more position opening up with older children and household duties. Short-term and On-Call work is still available to those that need to fill in gaps. The next busy hiring time will be end of summer, so keep in touch if you are going to be looking for a new position.  Stay tuned to this page or our Facebook page for all the latest in job news. 
(NEW!) Full-Time Infant Nanny/Family Assistant in Seattle — Job #2821
Are you looking for a full time infant job with flexible hours, travel, and a great family? This is it! New parents of a 2 month old baby boy are looking for an active, outgoing, nanny to join their team full-time 40 hours/week. Schedule is flexible to set around nanny, but ideally starting later in the morning till 6pm at least 3 days/week, and flexibility for some evening and weekend work several times a month.  Duties include all babies developmental and physical needs as well as some light housekeeping, errand running and laundry. Position available immediately or can wait for perfect candidate.
JOB HIGHLIGHT: Great Madison Park location-super walkable! Travel!
Nanny/Family Assistant needed in Seattle-starting in June/July- Job #2702
Mom and 5 year old daughter seek a funny, positive, organized Nanny/Family Assistant to join their family when they move here in June! The schedule is Monday-Friday Noon-6pm, but need flexibility for overnights, later evenings, and occasional weekends and travel. Duties include picking up from school, taking to activities, running errands, family laundry, meal prep, and organizational projects. Potential car available. Position begins Mid-Late June (can wait till early July for right candidate).
JOB HIGHLIGHT: Blended job with lots of variety! Central Seattle location.
Nanny/Family Assistant in Bellevue starting in June! Job #2684
Long-time wonderful ANI family of 4 looking for a new Nanny/Family Assistant to join their family.  The position is that perfect blend of household duties and kid time. They have two girls ages 8 and 6, who are both in elementary school. The position is 30 hours/week roughly Noon-6pm Monday-Friday, with needed flexibility to rotate the schedule during holiday/summer breaks. Duties include driving the girls to activities (family car provided), help with homework, making simple family dinners, grocery shopping, errand running, and various light household duties. The ideal candidate loves getting outside, and balancing kid and household time for these busy parents.
JOB HIGHLIGHT: Great family with long-term track record! Family car!
(PENDING) Short-Term Part-Time Nanny Needed in Shoreline! Job #2650
This warm family of three are looking for a Short-Term nanny for their 3 year old daughter, from mid-May to early-October. They would strongly prefer Mondays, Tuesdays and Thursdays from 8:15AM to 6:15PM, but there is some flexibility on days. This position is very childcare-focused and the family would love a nanny who can plan (and enjoy!) outings with their daughter. They have memberships to the zoo and other fun places and live near some great parks! They can provide a family car for outings, but the nanny would need reliable transportation to get to and from their house in Shoreline. The ideal candidate would be warm, calm and collected and patient (someone who can help with potty training would be a plus). Dad works from home about once a month in his office. Will guarantee hours.
JOB HIGHLIGHT: Get out and about with a 3 year old during the best months in Seattle!
Full-Time Nanny needed in Madrona! – Job #2614
New to Seattle Mom with a 3 year old daughter is in need of a professional and flexible nanny full-time beginning in mid-May! The schedule will be Monday-Friday generally 7am-5pm, but there will be several overnights/month and some travel. Her daughter will be going to part-time preschool, but the nanny's schedule will remain full time. Focusing on development, outings, and Seattle adventures will be the nanny's main job, and helping with errands and household duties will be secondary. This position starts May 16th, and will be long term.
JOB HIGHLIGHT: Long term outlook!
(UPDATED!) Live-In OR  Live-out Family Assistant/Nanny needed in Fall City (separate apartment) -Job #1942
This widowed Dad is looking for someone to support him and his 2 busy school-aged girls (middle-school and high-school). He needs a Family Assistant who really knows what it is to be there for a family and is also warm, nurturing, flexible, and active. Your top priority will be the girls, their calendars, and getting them  to school and their activities (lots of sports!). Your other responsibilities will be the household: light housekeeping, chores, errands and meal prep.  The core hours of coverage are Monday through Friday after school into evening hours. You will need to be flexible to work with the dad when he is out of town or to accompany them occasionally to their 2nd home on the east side of the state. There will be a car available for your use. He can provide a full-time salaried position. This position will start in late August or September.  JOB HIGHLIGHT: Peaceful country-like setting, beautiful remodeled apartment over garage, long-term job/part-of-the-family opportunity
Afternoon Summer Position in Mercer Island! Job #2474
This family of four from Virginia are spending their summer in Seattle and need a fun, vibrant "after-school" nanny for a couple months for their 7 year old girl and 9 year old boy. The schedule will be Mondays-Fridays 5PM-7PM from July 5 to August 19. They can also do either 4PM-7PM or 5PM-8PM for more hours. Duties will include picking the children up from various camps (French school, martial arts, both on Mercer Island), preparing dinner for the children, helping with homework and generally keeping them on track with bedtime routines. Ideally, the nanny would have her own car, but it is not absolutely necessary. $20/hour.
JOB HIGHLIGHT: A great source of extra income for college students who may be taking summer classes in the morning and have some free time in the afternoons!
New-to-Seattle Family needs an awesome Live-in or Live-out Nanny in West Bellevue! Job #2475
This duo career couple, and experienced Nanny employer, is looking for an awesome skilled and fun nanny for their preschooler aged son and new baby boy who will be here in late May! They are very excited about their children's development and look forward to having an active and stimulating Nanny who knows "ages and stages". They could work with 45-50 hours a week, Monday – Friday and they can start between 7:30 and 8:00am and end between 5:00 and 6:00pm. The ideal nanny will be someone who has great experience with babies and who looks forward to spending her day with a brand new baby boy as well as his brother. This position can start anytime in May or later. You do not need your own vehicle for this position.
JOB HIGHLIGHT: Top compensation package! Great neighborhood! Long term outlook!
(PENDING) LIVE-IN Full-Time Nanny/Family Assistant in Mt. Baker! – Job #2455
Family of four (soon to be five!) seeking a professional, very experienced Nanny/Family Assistant to join their growing family and help them run their lives.  They have a 13 year old girl, 6 year old boy, and new baby girl arriving in May.  The position is Monday-Friday starting 7:30am-varying end times, 45-55 hours/week, nanny must be flexible to work as late as 7pm. Duties are primarily focused on the three children and their needs, but help with grocery shopping, and kid related laundry and household stuff is also desired.  This position is live-in and provides a private bedroom/bathroom on the top floor of this large older home. They are also providing a vehicle for the nanny to use both on the job and personally.  Ideal start date is early July, but flexibility to start in early June as well.  Looking for a long-term commitment. Top pay!
JOB HIGHLIGHT: Great benefits, live in a great neighborhood!
Full Time Summer Nanny needed in Edmonds! – Job #2450
Have a fun-filled, active summer full of bike riding, outdoor adventures, and some homework time with an 11 year old girl and 8 year old boy(+small dog)  The family needs a nanny Monday-Friday 7:00 or 7:30am-5:00pm, June 20th-September 2nd  A vehicle is provided for all your wanderings with the children.  The ideal nanny is energetic and upbeat, and has experience with or is comfortable around food allergies and epi pens.
JOB HIGHLIGHT: Nanny car!
4 day a week Baby Nanny Needed in North Seattle-Job #774
Spend your week working on development and having fun with this adorable 7 month old boy!  This dream job is for first-time duo-career parents.   They can offer as little as 32 hours and as many as 47 hours a week in a 4 -5 day  week anywhere from 8:00am-6:00pm (if it's 4 days would like to give a Wednesday, Thursday or Friday off) They will need some occasional flexibility around the agreed schedule and they can also end at an earlier end time for ideal candidate.  The ideal candidate is passionate about what they do, is experienced with baby development, and has an awesome work ethic.  Duties are all child related.  This job will start as soon as perfect candidate is available.  JOB HIGHLIGHT: Top pay for top candidate, great city neighborhood.
(PENDING) Full-time or Part-Time Nanny/Family Assistant in Medina- Job #1755
Like to be busy? Love being part of a great team and fun family? Then we have your job! This duo-career family of 6 is looking for their next awesome Nanny/Family Assistant to join their family and team. They have 3 girls – a baby, and two elementary schooler's and 1 preschool aged boy. They can work with the perfect candidate and can give 30-40 hours.  The hours can be afternoon into evening or long days during the week (2-4 days).  Duties include childcare(anything from holding baby to interacting with older kids) to picking up from school, snacks, homework supervision and driving to activities. This is a multi-staffed home so the house is in great order and household duties related to children is all that is needed. The ideal candidate will have a pitch-in and flexible spirit – high energy and really love and appreciate all the different ages and stages.  This position begins as soon as the right person can start and longevity is offered and preferred. JOB HIGHLIGHT: TOP compensation package, job security, ability to hang out with all the fun ages!
PostPartum Support Positions-Job# ANI3
Annie's Nannies, Inc. has openings for Night Nannies, Newborn Care Specialists, and Postpartum Doulas.  NCS and Postpartum Doulas require certifications. Night Nannies must have extensive newborn experience. These positions are short-term, and can last a few days to several weeks or more. The schedules are night or daytime depending upon the need, with night schedules being the most requested.  Pay ranges between $20-$30/hour.
JOB HIGHLIGHT: Flexible schedules-often easy to pair with other work.
Short-Term Nanny/Family Assistant Positions- Job# ANI2
Annie's Nannies, Inc. is seeking experienced Nannies/Family Assistants who are interested in working a regular weekly schedule with one family for anywhere between 3 weeks to several months or more. Short-Term jobs are great for Nannies/Family Assistants in transition that want a steady schedule with one family, but cannot commit to 1 year+ for long-term jobs.  Duties range from childcare focus to household duties. Pay ranges between $18-$25/hour.
JOB HIGHLIGHT: Flexible length of commitment, guaranteed weekly income!
On-Call Nannies-Job #ANI1
Annie's Nannies, Inc. is looking for friendly and hardworking Nannies for daytime, evening, and weekend on-call work. You will work within your existing schedule and have fun spending time with our great Seattle and Eastside families. On-Call work is great for Nannies who are in-between positions, have rotating schedules, students, or those just looking to pick up extra work. It is flexible, diverse and fun! You'll make great relationships with our families, help at events and weddings, and not have to worry about having to work when your other commitments are keeping you busy. You must be willing to commit to the Annie's Nannies on-call service for at least 6 months and have at least 2 full weekday days per week regular availability plus at least one weekend day.

FAMILY ASSISTANT POSITIONS 
(NEW!)Awesome Family Assistant needed on Mercer Island Job #2822
Do you love working with middle-school aged kids? This wonderful long term ANI professional mom needs a great Family Assistant who will be available for after-school coverage Monday-Friday, 3:00pm-7:30 pm(core hours – can offer up to 30 hours and guaranteed full-time pay for a great supportive Family Assistant). Primary responsibility is with a middle-school aged girl who is also a competitive gymnast. Secondary duties will revolve around the household – chores, errands, grocery shopping, and general "home-making." The right candidate will really enjoy this age group and have a reliable vehicle as there will be a lot of driving involved. Position is available as soon as perfect person can start!  JOB HIGHLIGHT:  Fun, easy-going family with great track record – full time pay for part-time hours!

HOUSEHOLD SUPPORT POSITIONS

Amazing 2 day a week Housekeeper Couple Opportunity in Seattle! Job #88  Love housekeeping – and working with your spouse/partner? Love a great place to work with great job security? Then this is your job! One of ANI's top employers is looking for a 2 day a week housekeeper/handy man couple.  The job is full days on Mondays and Fridays.  Position open immediately, and a top compensation package is offered.

POSITIONS AT ANI

There are no positions at ANI at this time.


RECENTLY FILLED
(FILLED!) Part-Time Infant Nanny needed in Redmond! – Job #2651
New parents with an adorable baby girl are in need of an experienced infant nanny to start with their family immediately! Mom is headed back to work part-time and needs a nanny Monday-Friday 9:30AM-2:30PM (25 hours/week).  Duties are all childcare focused.  This position begins as soon as possible and a top compensation and paid time off package is offered. Family does have two cats!
JOG HIGHLIGHT: Amazing schedule!
(FILLED!)Weekend or 1 or 2  Day Queen Anne late shift Baby Nanny Needed—Job #1623
Experienced, dog-loving super dependable baby Nanny needed for an ER doc and her new baby boy born in December (not to mention her adorable cat and dog). She can use 1 or 2 shifts of 12pm to 12:30am.  Shift can either 1 or 2 days on Saturday, Sunday or Monday.  A Thursday 8 hour a day shift can also be offered.  There will be one week a month with no shifts.(knows schedule months in advance   This position is considered short-term/on-going because a long term position cannot be guaranteed.  This job starts immediately. JOB HIGHLIGHT – 1 or 2 days to work with your schedule, adorable baby boy!
(FILLED!) Dream Greenlake Part-Time Infant Nanny Position starting in JUNE!- Job #2312
Stroll Greenlake with this family's darling baby girl two days/week! This is the dream baby job for anyone looking for something part-time and centrally located. The schedule is a guaranteed 20 hours/week, Monday/Tuesday one week and Tuesday/Thursday the next week. The hours are generally 6:00 or 7:00am start to 4:00 or 5:00pm end (depending on the day).  This active, backpacking, traveling family of 3 is looking for a nanny who is also active, reliable, and very focused on their baby's needs and her development.  The position is available to start mid-JUNE and they are ideally looking for a very long-term relationship. No car needed as you can walk to everything near them!
JOB HIGHLIGHT: Walkable to everything! Great part-time schedule!
(FILLED!) Full-Time Nanny Share with 2 Infants in Phinney Ridge! – Job #2344
These two families are looking for a super experienced infant nanny who loves to play and work on development and socialization. Super walkable neighborhood–get out to the Zoo, the shops, Greenlake, and story time. The schedule is Monday thru Friday 8am-5pm (45 hours). All duties are focused on the two infants. The ideal nanny really knows the developmental stages of infants and is active. *This position begins in May and will most likely end in December.
JOB HIGHLIGHT: Central walkable neighborhood
(FILLED!) Part-Time Nanny till September in Wallingford! – Job #2453
Work 3 days/week with 3 adorable girls in the heart of Seattle! This lovely family of 5 (+2 Boston Terriers) is looking for a nanny Tuesday/Thursday/Friday from 8am-5:15pm (30 hrs guaranteed/week).  Duties include driving the twin 4 year olds to 1/2 day preschool, and getting out and being active with their 2 year old until pick up time for the twins. Family car provided, and family really likes their girls to be active and outside as much as possible. Start date ASAP till September.
JOB HIGHLIGHT: Great schedule, great ages, great location
(FILLED!)RARE location and hours – Greenwood (Seattle) Full-time Twin Baby Nanny Needed! – Job#2320 This duo-career couple is looking for a skilled baby/multiple Nanny for their twin girls born in September.  This family is looking for a patient, loving and nurturing nanny who will be focused on their daughters and their development.  All duties are baby focused. The hours are 6:30am – 4:30pm M-Thursday and 8:00am – 3:00pm on Friday.  This position can start anytime between April and May. JOB HIGHLIGHT: Baby focused, job security, get home early!
(FILLED!) RARE U-District location! Skilled Full Time Baby Nanny Needed – Job#2135
This duo-career couple is looking for a wonderful baby Nanny for their new baby girl.  She was born premature and she does have a feeding tube so they need someone who is very capable and experienced (prior feeding tube experience not required).  The perfect nanny for this family will be a very competent, nurturing and happy individual who loves to spend the day with a sweet, happy baby.    All duties are child care focused. The hours are 8:00am 6:00pm M-F.  This position starts ASAP! The nanny will also need to be updated on all vaccinations including flu shot.
JOB HIGHLIGHT: Great location!  Child care focused! Long term outlook!