The following is just a sample of the many exciting jobs we have available. If you don't find the right position, please check back. We update this list on a regular basis.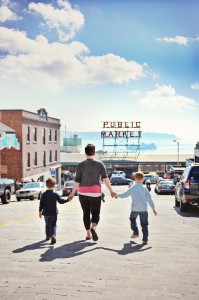 NANNY POSITIONS           
FAMILY ASSISTANT POSITIONS
HOUSEHOLD SUPPORT POSITIONS
POSITIONS AT ANI
RECENTLY FILLED POSITIONS
NANNY POSITIONS
West Seattle Part-Time Nanny!-Job #4558
A food-loving, fun family of three is looking for a nanny in West Seattle for their 18 month old girl. Spend your days exploring a beautiful neighborhood and balancing time at home. The schedule is 2 days/week (8am-6pm) for 20 hours. Days of the week are completely flexible (Monday is ideal). Duties are all childcare focused.  Their ideal nanny is easy-going, with a good understanding of development and great communication skills. This position is available in January, and will offer a guaranteed salary + generous paid time off.
RARE Northwest Seattle location! 2-4 day Baby Nanny-Job #4895   This professional couple is looking for a caring and attentive Nanny for their new baby boy!  This family is looking for a mature, experienced baby nanny who is passionate about children and loves working on child development.  The family can work with the perfect Nanny to give hours in a 2-4 days period – offering between 20-32 hours a week(depending on the Nanny's needs). The family will guarantee pay and can offer a very competitive package.  This position can start immediately.
Full-time Nanny with GREAT hours in Bellevue-Job # 3965  If you are an active and skilled nanny who loves working on child development and providing enriching activities, then this great Eastside family is for you!  This professional couple are experienced nanny employers and they are looking for a nurturing nanny to be with their pre-kindergartner and baby.  The hours for this position are Mon – Fri from 8:00 to 4:30.  They are providing a very competitive salary package and can start someone in January.
Star Nanny needed in Seattle – Job #4207  If you are an experienced, creative, and active Nanny who is passionate about your profession and children, then this amazing family of 3 (with a baby on the way) is perfect for you!  This professional couple is looking for a long term Nanny who can stay with them as their children go through all the wonderful developmental stages. This will be a full time position mostly during day hours but some flexibility and travel is needed. They are offering a TOP package for the perfect candidate.  Position is available as soon as right candidate can start!
Full-Time Infant Nanny in Ballard-Job #4861
Work full-time in 4 days with an active 8 month old boy! Schedule is Monday 9a-6p, Tuesday 9a-7p, Thursday 10a-8p, and Friday 10a-6p (37 hours/week). This active and sporty family is looking for someone with a similar lifestyle to spend a lot of time engaging with their son both in and outside the home. Duties are all childcare focused. Must have a reliable vehicle. This position is available to start between November and December.  Guaranteed hours and a negotiable salary are offered.
On-Call Nannies Annie's Nannies, Inc. are looking for friendly and hardworking Nannies for daytime, evening, and weekend on-call work. You will work within your existing schedule and have fun spending time with our great Seattle and Eastside families. On-Call work is great for Nannies who are in-between positions, have rotating schedules, students, or those just looking to pick up extra work. It is flexible, diverse and fun. You'll make great relationships with our families, help at events and weddings, and not have to worry about having to work when your other commitments are keeping you busy. You must be willing to commit to the Annie's Nannies on-call service for at least 6 months and have at least 2 full days per week availability plus at least one weekend day.

FAMILY ASSISTANT POSITIONS
Family Assistant opportunity in desirable North Seattle!- Job #2833 This busy duo-career ANI family is looking for their next great Family Assistant to help them keep their busy lives organized.  They need help with everything from maintaining the family calendar, household chores and meal prep to driving their high school-aged daughter to and from activities and school.  They can offer between 20-30 hrs a week depending on what the idea FA is looking for and are flexible except around their daughter's transportation needs afterschool.  They are offering a top compensation for a skilled FA and can start in January.

HOUSEHOLD SUPPORT POSITIONS
There are no household only support positions at this time.

POSITIONS AT ANI
There are no positions at ANI at this time.

RECENTLY FILLED
(FILLED!)Baby Nanny/Animal Lover needed in Fremont! Job #4889
This duo professional couple, and first-time parents, are looking for a solid, mature, experienced newborn nanny to care for their baby boy due the end of November.  The family is eager to find a nurturing, positive nanny who loves spending their day with a baby, 2 big wonderful dogs and 3 cats!  The position is 40-44 hours a week and the hours will be in a 4 day block(weekdays)   A very competitive package will be offered for the perfect candidate.  This position starts in January.
(FILLED!) RARE Morning Family Assistant needed in Seattle! –Job #2578   This is a rare opportunity to work with an AWESOME ANI  employer.  This family of 5 – plus 1 great dog – works hard to maintain a great relationship with the people who work with them, and is looking to bring another awesome person into their family and team. Your top priority will be to assist the parents in the day to day running of the household, although the connection with the family's 3 young children is paramount. The perfect candidate will be a natural organizer and be able to be somewhat flexible to work with the family's Nanny. The basic hours needed will be M – F, 7am to 1pm or 2pm.  Guaranteed hours can be between 25-40 hours depending on what the perfect candidate is looking for. A top compensation package are offered and the position can start in November.
(FILLED!) RARE Bridal Trails Family Assistant – Job #219 This wonderful, professional "10 year" ANI family of 4 is looking for their new Family Assistant for their middle school-aged boys.  The family needs someone who is reliable, consistent, caring, and upbeat. The duties include help with homework, supervision, driving, light household chores as pertains to boys and errands. This is a perfect position for the candidate who is passionate about education and boys!  The family can guarantee between 20-35 hours a week depending on perfect candidate's needs and skill-set.  Very competitive employment package offered.
(FILLED!) Kirkland Full-Time Nanny! – Job # 3829 This awesome ANI professional family of 4 is looking for their next great Nanny for their 3 year old daughter and newborn daughter who will be joining the family the end of January!  The position is 8:30-6  Monday – Friday. The perfect candidate will be a wonderful Nanny who can be fun and active with their preschooler as well as being nurturing with a newborn.  This position starts as soon as the right candidate can start.  A very competitive employment package is offered.
(FILLED!) Twins Nanny Needed in Seattle- Job #4855
Amazing Mom's need a professional, calm, flexible nanny for their 11 months old twins. The schedule is Monday-Friday 7:30am-5:30pm (50 hrs), with opportunity for travel and occasional overnights.  The ideal nanny will be comfortable in a multi-staff home, have an easy-going nature to flow with changes in the schedule, and be experienced with twins/multiples.  Duties are focused on the children and their needs, including their laundry and organizing their stuff. Family vehicle provided. Position is available immediately and they are looking for a very long-term relationship. Compensation offered is top of market + full benefits.
(FILLED!)Family Assistant in  Newcastle – Work full days or just afternoons! Job #173  This awesome long term professional ANI family is in the market for their next family assistant to join their family.   Their girls are 11 and 13 and they also have a sweet golden retriever.  The ideal schedule is 2 full days (Tues and Thurs preferably) or 4 days (afternoons into evenings).  They can guarantee between 16 – 20 hrs a week.  This position is a mix of household and personal assistant.  Duties will include children's laundry, organizational projects, errands, and meal prep (cooking a plus!).   Light office help is involved and more hours can be offered for a person who is strong in this capacity.   This position can begin as soon as right person can start.   This family offers a very competitive compensation package and can offer long term employment.
(FILLED!)Wallingford Household Manager/Nanny needed -Job # 4417
This ANI Family of 5 is in need of a nurturing multi-tasker, M-F from 7 or am till 3:30pm (occasional 6:30am start needed) They have 2 children in school and a preschooler at home. While the primary focus will be the preschooler, the family is in need of a great "homemaker who can really help run the household – from organizing and light housekeeping to errands and meal prep.   They will guarantee hours every week and offer a very competitive compensation package.  A van is provided for transporting children.  Position can start as soon as the right candidate is found and can start work.