ANI Staffing Services
Your Family, Our Priority – Since 1984
For trusted, vetted childcare and household support professionals in the Seattle area, look no further than ANI!
We offer quality, talented candidates with exceptional backgrounds.
Customized services for your unique family and needs.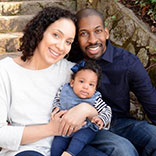 NANNIES
A Nanny cares for a family's children in the family's home. They create a nurturing, safe, and stimulating environment and is responsible for everything related to the children's physical and emotional well-being. We offer long-term and short-term placements.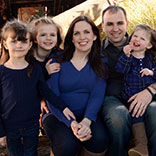 NANNIES + HOUSEHOLD SUPPORT
A Family Assistant is a Nanny who is also an assistant to the parent/s or household manager.  They complete your team and will assist busy parents with creating a safe and nurturing environment for the children as well as the management of the household. We offer long-term and short-term placements.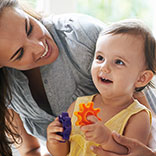 TEMPORARY ON-CALL NANNIES
Are you looking for a Nanny to engage your children so you can have a night out?  Did your regular nanny just call in sick?  Have an overnight need a few weeks from now? Also includes hotel nannies and summer nannies.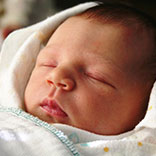 POSTPARTUM SUPPORT
Annie's Nannies, Inc. offers a variety of postpartum support.  Whether you need a good night's rest, or parent support and education – we can help.  Services include night nannies, postpartum doulas, and newborn care specialists.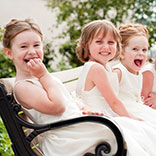 EVENT CHILDCARE
ANI will provide the highest quality childcare for your event, tailoring activities and services to your specific needs based on the number and ages of children. Skilled Nannies on-site allow your customers or guests to relax and enjoy the event!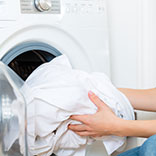 HOUSEHOLD SUPPORT ONLY
A Household Assistant works in a home environment providing household support to a couple or an individual. Services include household or personal assistants, estate managers, household managers, butlers, personal chefs and couples.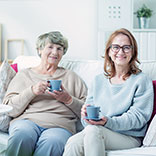 COMPANIONS FOR SENIORS
ANI COMPANIONS are available on a daily basis to help with household and personal needs. We take great pride in the quality of the Companions and strive to uphold the same values we show when working with children and their families.
APPLICANT SCREENING PROCESS
There are no shortcuts to finding the right candidate, and Annie's Nannies is constantly recruiting to add great candidates to our pool.  Annie's Nannies enjoys an excellent reputation among individuals in the industry and because of this, we represent the best!
Who we work with
We value the companies here in the Puget Sound area that we have been working with for over 32 years, and give discounts to the employees of the following Companies: