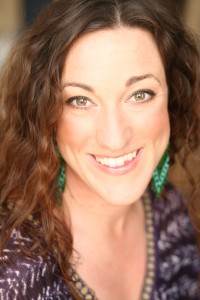 Tonya Andrews is Annie's Nannies' December Nanny of the Month!  Tonya has been an ANI On-Call Nanny for over two years and is requested back by so many of our families.  Tonya also teaches theater and Shakespeare workshops to children ages 4 to 18!
One parent recently remarked, "I can't imagine a harder assignment than to step in on an emergency basis to help out with a family you don't know!  But Tonya did a great job.  She was punctual, helpful and great with the kids.  She seemed very calm and mature.  Lastly, she was attentive and quick to learn."
We asked Tonya what some of her favorite seasonal activities to do with children were:
"With the Holidays near, it is such a magical time to share with the children I nanny.  They are so excited to tell me about their family Holiday traditions and inquisitive about my own traditions as well.  All in all, it is such a great time for sharing in stories and activities.  Some of my favorite Holiday crafts include making ornaments and decorations, creating cards, and making up Holiday stories to share with friends and family.  Baking and decorating cookies is always a treat, and if you have the resources, making a ginger bread house is always nice too!  A trip to the Zoo for Zoo Lights is a great outing, and if you find yourself close to Swanson's Nursery, they have a camel and a reindeer!  Whatever the activity, the Holidays are a great opportunity to share a special moment with all the kids I am lucky to nanny!"
Congratulations Tonya!  We are so proud to call you an ANI Nanny!