Your family is special and unique
We've found that every family is special and unique, and for the past 32 years we've matched talented, expertly screened Nannies, Family Assistants and Household Managers with families all around the Puget Sound. We work in collaboration with you to best determine your family's unique needs and the qualities necessary to provide the best fit for your family culture.
Modern life moves fast, and to keep households running smoothly, many families have requirements beyond childcare. Again, Annie's Nannies provides for the help you need with tasks like light housekeeping, shopping, errands, meal preparation, driving to appointments and other household management.
Whether your need is full or part-time care while you work, providing you an "extra pair of hands", helping to run your household or just getting time for yourself, we have the resources to provide the help you need. Give us a call. Talk to us about what your family is looking for and let our team put their experience and guidance to work in finding the reliable, supportive, and skilled childcare and household support your family deserves.
Annie's Nannies has been serving families in the greater Seattle, Bellevue, Redmond areas, for over 32 years.
Our Seattle office serves area communities including Seattle, Bellevue, Kirkland, Issaquah, Sammamish, Redmond, Woodinville, Medina, Hunts Point, Bothell, Lynnwood, Everett, Shoreline, Mercer Island, Renton, Newcastle, Normandy Park, Burien and Tacoma.
We value the companies here in the Puget Sound area that we have been working with for over 32 years, and give discounts to the employees of the following Companies:
If you would like your employer to be included on our Corporate list, please contact us!
ANI also offers returning/loyal client discounts.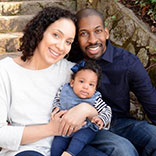 NANNIES
A Nanny cares for a family's children in the family's home. They create a nurturing, safe, and stimulating environment and is responsible for everything related to the children's physical and emotional well-being. We offer long-term and short-term placements.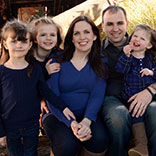 NANNIES + HOUSEHOLD SUPPORT
A Family Assistant is a Nanny who is also an assistant to the parent/s or household manager.  They complete your team and will assist busy parents with creating a safe and nurturing environment for the children as well as the management of the household. We offer long-term and short-term placements.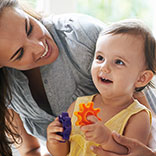 TEMPORARY ON-CALL NANNIES
Are you looking for a Nanny to engage your children so you can have a night out?  Did your regular nanny just call in sick?  Have an overnight need a few weeks from now? Also includes hotel nannies and summer nannies.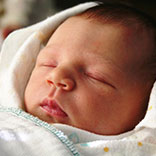 POSTPARTUM SUPPORT
Annie's Nannies, Inc. offers a variety of postpartum support.  Whether you need a good night's rest, or parent support and education – we can help.  Services include night nannies, postpartum doulas, and newborn care specialists.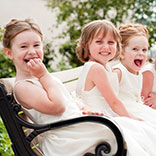 EVENT CHILDCARE
ANI will provide the highest quality childcare for your event, tailoring activities and services to your specific needs based on the number and ages of children. Skilled Nannies on-site allow your customers or guests to relax and enjoy the event!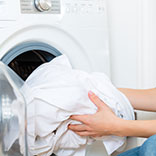 HOUSEHOLD SUPPORT ONLY
A Household Assistant works in a home environment providing household support to a couple or an individual. Services include household or personal assistants, estate managers, household managers, butlers, personal chefs and couples.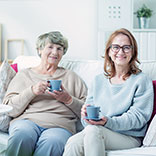 COMPANIONS FOR SENIORS
ANI COMPANIONS are available on a daily basis to help with household and personal needs. We take great pride in the quality of the Companions and strive to uphold the same values we show when working with children and their families.
Trusted by Seattle families since 1984
"Honestly, I think you need to use our son for a commercial! He loves almost every Nanny you have sent us. I love your service and am so very glad we found you when we did! Thank you again!!! It's a pleasure working with you."

C.B., Seattle
"Our toddler is difficult these days and Barbara was able to step right in and win her over.  We couldn't have asked for more. Our experience continues to be overwhelmingly great with Annie's Nannies and we truly appreciate that."

S.M., Seattle
How we can help your family?
Job Seekers!
Ready to find your dream job?
Annie's Nannies has been placing Nannies, Family Assistants and Household Managers for over 32 years. We have a solid reputation in the Seattle area with prominent Seattle families and businesses. This allows us to offer (consistently) a wide variety of jobs for our candidates.
Our experience is our greatest asset. ANI is made up of mothers, nannies and educators. We offer our experience to you in your job search to find your dream position.
FREE to you. To see if you qualify..

Annie's Nannies Blog
Keeping you informed of ANI events, industry news and articles for nannies and families.