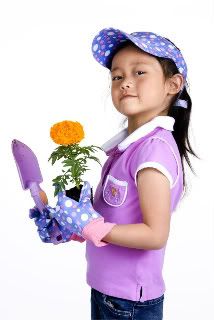 As the weather starts to change, it's not too early to think about getting a vegetable garden started for the summer!  This is a great activity to share with children of all ages.  It teaches them about where their food comes from, and also about taking responsibility and learning to care for something.  Whether you sow seeds indoors or outdoors, or opt for buying plant starts, it's fun to monitor their progress along the way and watch your garden grow!
There are several resources available specifically tailored towards gardening with young one's, here are a couple of places to start:
Seattle Tilth: Children's Garden Education Programs–check out this website for Garden Camps for ages 1 through 14 from June through August, also mark your calendar for their upcoming Edible Plant Sales found here.  Their "Maritime Northwest Garden Guide" is also invaluable for figuring out when to plant what and how in the NW climate.
Plan a visit to the Children's Garden at Magnuson Park to get inspired!  Children ages 5-13 helped design the park, which includes: paths, flower beds, a Starfish border, and Big Blue Whale bed.  Work parties are held regularly Spring through Fall.  Also, check out the Children's Garden at Marra Farm in South Seattle, where regular gardening and nutrition classes are held for school-age children.
Check out websites like KidsGardening.com or books such as Roots, Shoots, Buckets and Boots: Gardening Together with Children for more great resources and ideas!