Who We Are – Meet Our Team
Annie Davis, Founder and CEO
Annie spends much of her time working to expand the business through new ideas and networking and represents Annie's Nannies on a national level through her work with the Association of Premier Nanny Agencies (APNA) of which she is immediate past president, and the International Nanny Association (INA), on which she has held a board position. She continues to be crazy active, working out 5 days a week and traveling the world with her husband whenever she has the chance. She is devoted to family and is lucky to be able to spend much time with her four granddaughters,ages 16-27.
Suzanne Royer McCone, President and Placement Director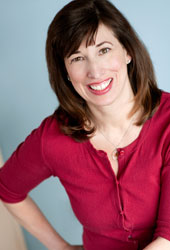 Suzanne has been with the agency almost since its inception and has successfully helped countless families navigate their childcare and household support challenges. She helped build the company based on her own experience as a working mother and from three decades of learning the needs of families and those who work with families. When she's not at work she is often found in her kitchen baking up a storm (and sharing it with staff) or hanging out on the beach at her Whidbey Island retreat. Her wisdom, compassion, integrity and sweet nature are a credit to the agency's low turnover and wonderful word-of-mouth. Counseling and supporting families, her staff, and candidates is her true gift.
Jenny Nakatsu, Temporary Placement Director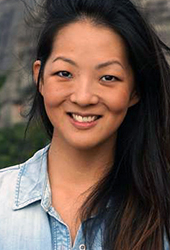 Jenny fields many details in her work of placing nannies with families for all the in-between times when full-time or permanent childcare is not necessary. In addition to handling regular On-Call requests, she also coordinates event childcare and hotel requests. She is sometimes referred to as "Jenny the Magician" as she often seems to produce nannies out of thin air at a moment's notice. Jenny holds an undergraduate degree from the University of Washington and a Master in Teaching from Seattle University. When she's not helping parents manage hectic lives, she enjoys reading novels upon novels and going for runs along Alki. She also enjoys traveling and has checked France, Norway, Greece and Japan off her list in recent years.
Emily Snow, Applicant Coordinator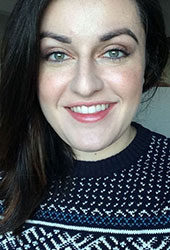 Emily's role has expanded from Applicant to Placement Coordinator. Not only will she continue to make sure that every nanny's file is up to date, she will also speak to nannies about positions they are interested in, as well as help new clients understand our services. Emily is currently a matchmaker-in-training and she hopes to make both nannies and clients happy with the best placement possible. Originally from Arizona, Emily moved to Seattle to seek rain and adventures. She likes Harry Potter trivia nights, Netflix binges and seeing ALL the dogs at the West Seattle Farmers Market on Sundays. She has a degree in English Literature from Wells College that she now uses to make sure every one of her emails is grammatically correct and organized.
Crystal Gwinn, Recruiter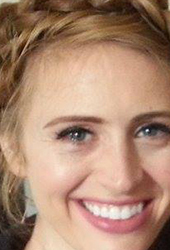 As our recruiter, Crystal loves being the first point of contact with nannies! Annie's Nannies newest employee is enthusiastic and eager to collaborate with a smart, established team dedicated to providing nannies with amazing opportunities. She invests herself in getting to know candidates and bringing in those driven and hardworking professional nannies looking for their next dream job. She looks for that sparkle and glow in nannies who've found their passion in a career devoted to giving children loving care. Crystal comes with a varied background of recruiting, administrative work and teaching. She loves to travel and is always up for new adventures abroad or in her beloved home state of Washington.