Each month we will honor one outstanding Nanny.?  The Nanny of the Month winners will then be entered in our 2010 Nanny of the Year Award! Check back here, and on our Facebook to see the winners!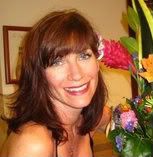 November's Nanny of the Month is Kimberly Pfeifer! Kimberly has gone above and beyond in temporary positions this month.
Favorite Children's Book: Shel Silverstein's The Giving Tree.