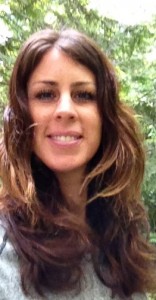 Congratulations to Heather McKay, our August Nanny of the Month!  Heather was hired this year to be a Family Assistant for a busy family.  Her employer recently told us: "Heather is a star. She's great with the kids, organized, hard working, and my house has never been cleaner!"
The funniest thing Heather has heard a child say is:
"The cutest thing I ever heard from a child would have to be a little girl who was obsessed with her sippy cup " milky milky" is what she called it…She was getting too old to have one and needed to move on to a regular cup… So I would tell her repeatly no "milky milky" … She finally moved on and drank out of a cup but one day I asked her where her " milky milky" went and she replied…  " my milky milky has  gone to heaven"…"
Congrats again Heather and thank you for being a part of our Nanny community!