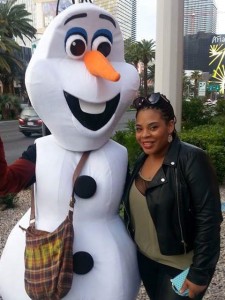 ….Jasmine Giles! We've worked with Jasmine since 2012 placing her in long-term, short-term, and on-call positions. She is an all around sweetheart and we are happy to have her on our team.  Her newest long-term family says she's already part of the family!
When asked something funny a child recently said to her, Jasmine had this to say:
"We are teaching  the 2.5 year old I nanny to blow on her food to cool it down  if it's hot. The meal came out and she said "Jazzy make sure you blow first" After I did to cool down her food she said, "Good job Jazzy!" I love how she is learning and told me good job like I always tell her!"
Congratulations Jasmine and Thank you!