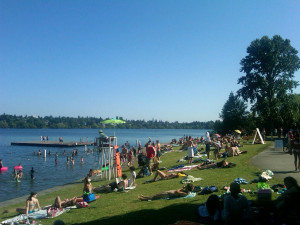 Q: Can you provide me with a list of fun and educational places that families (and nannies) can take their children to around the Seattle area? Now that the weather is starting to cooperate, I would love to get out and about more.
A: Yes! Field trips aren't just for school groups with a teacher and 20-30 children. Many places around Seattle offer learning experiences for individual families and/or smaller groups as well. Parent Map has put together a great list of 10 "Do-It-Yourself" field trip locations including The Burke Museum, the Museum of History & Industry, and even Theo Chocolate Factory in Fremont. Descriptions include helpful pricing information as well!
Another great resource I found for families and nannies is the YMCA of Greater Seattle's blog. It offers 15 fantastic (almost ALL outdoor!) locations around (but not limited to) Seattle. Five of the recommendations were just added to the list last year, ensuring us that the information is current and relevant. Some are old favorites- but places you might not have thought about for a while- and others are tucked away in places with names you may not recognize.